Question
I have been getting these alerts from Vyopta, what does it mean and what actions need to be taken to fix this?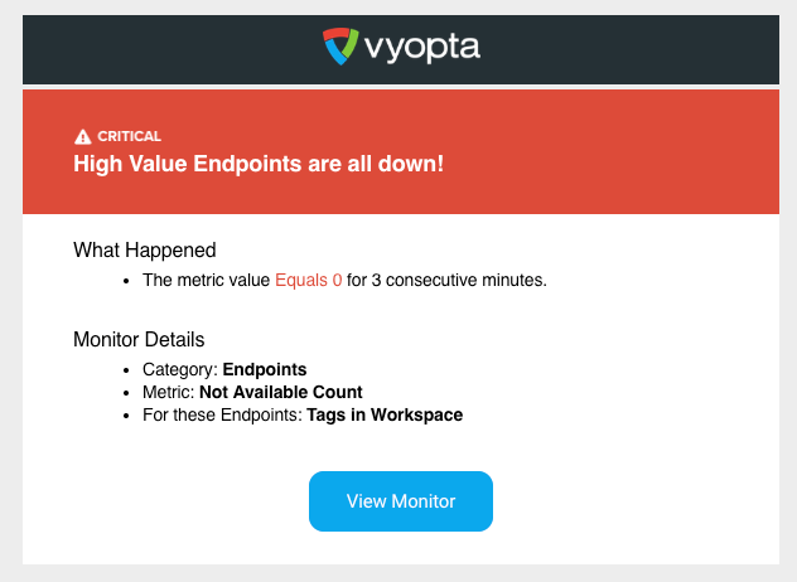 As a recipient of the alert, I do not have answers to these questions below:
The alert is 'critical' which means something is down and an action needs to be taken, but what is down?
Does this alert really matter?
How can I fix this issue and stay ahead of complaints and also minimize downtime for these endpoints?
Answer
If you are a UC engineer and received this critical alert from Vyopta monitoring engine, this requires you to take some actions. When you get one of these alerts you should be able to answer the following questions at first:
What endpoint is down ?- endpoint name
Does the alert matter? - Once you have the endpoint name, you will be able to figure this question out.
How to fix this issue? - Once you have the endpoint name, it becomes easy to investigate the issue
Currently we have the ability to 'Group By' for all metrics, that is, Call controls, meetings, trunks etc. The 3 'Group By' options are shown in the image below: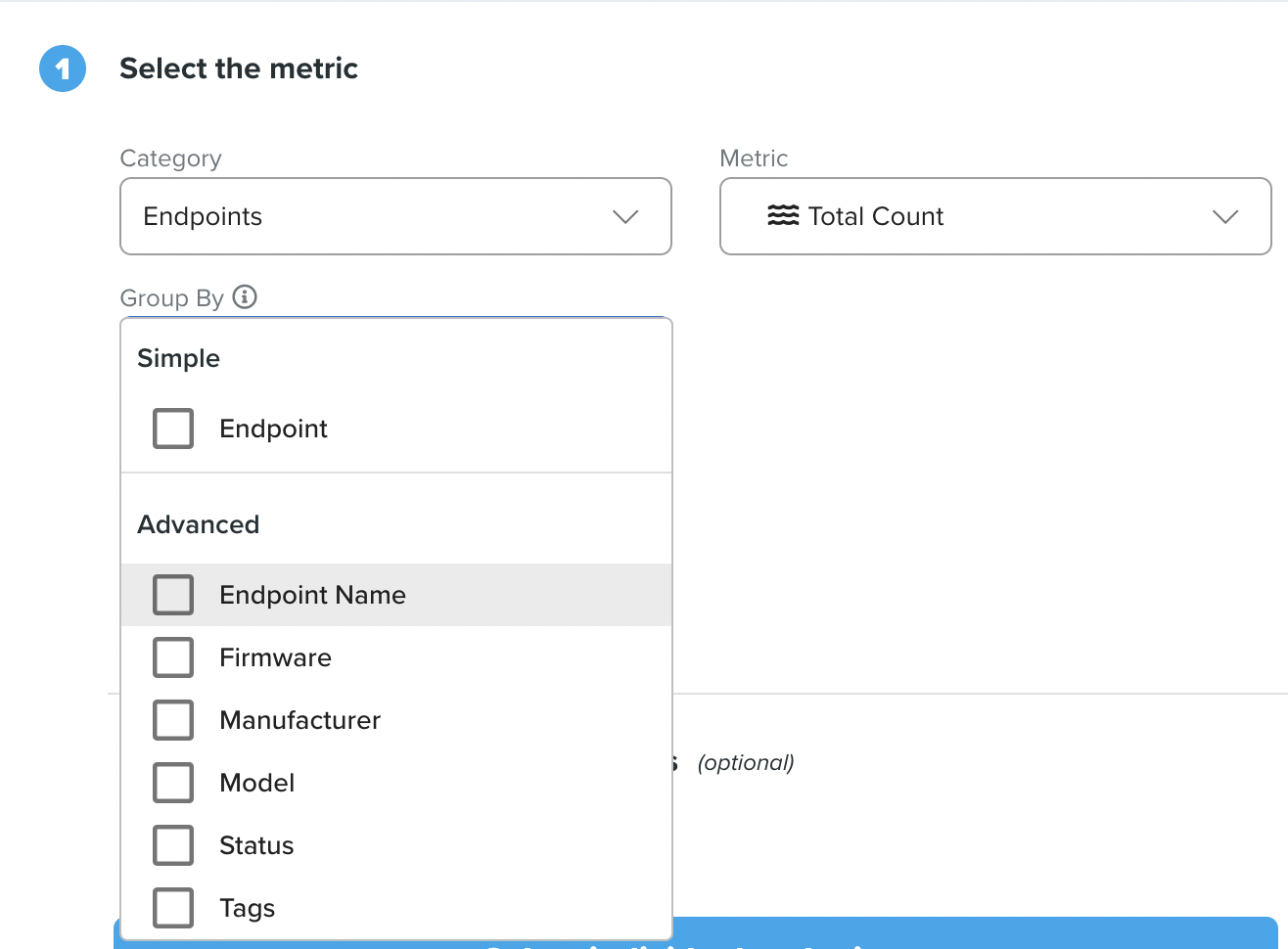 Group By - Nothing
When we do not supply a Group By value, a single notification will be sent when the alert conditions are met. This is the default behavior of Vyopta alerts. Once the Actionable Alerts are enabled for your organization, you will see that your existing alerts will have Nothing for the Group By dropdown.
The Group by Nothing page is the single notification when the alert conditions are met, and in this example we are using all call stream, and sending out an alert if we stop seeing call streams for longer than 5 minutes.
1)Set filter conditions for these call
2) Define Status Trigger
Set and add multiple triggers for Critical, Warn and Info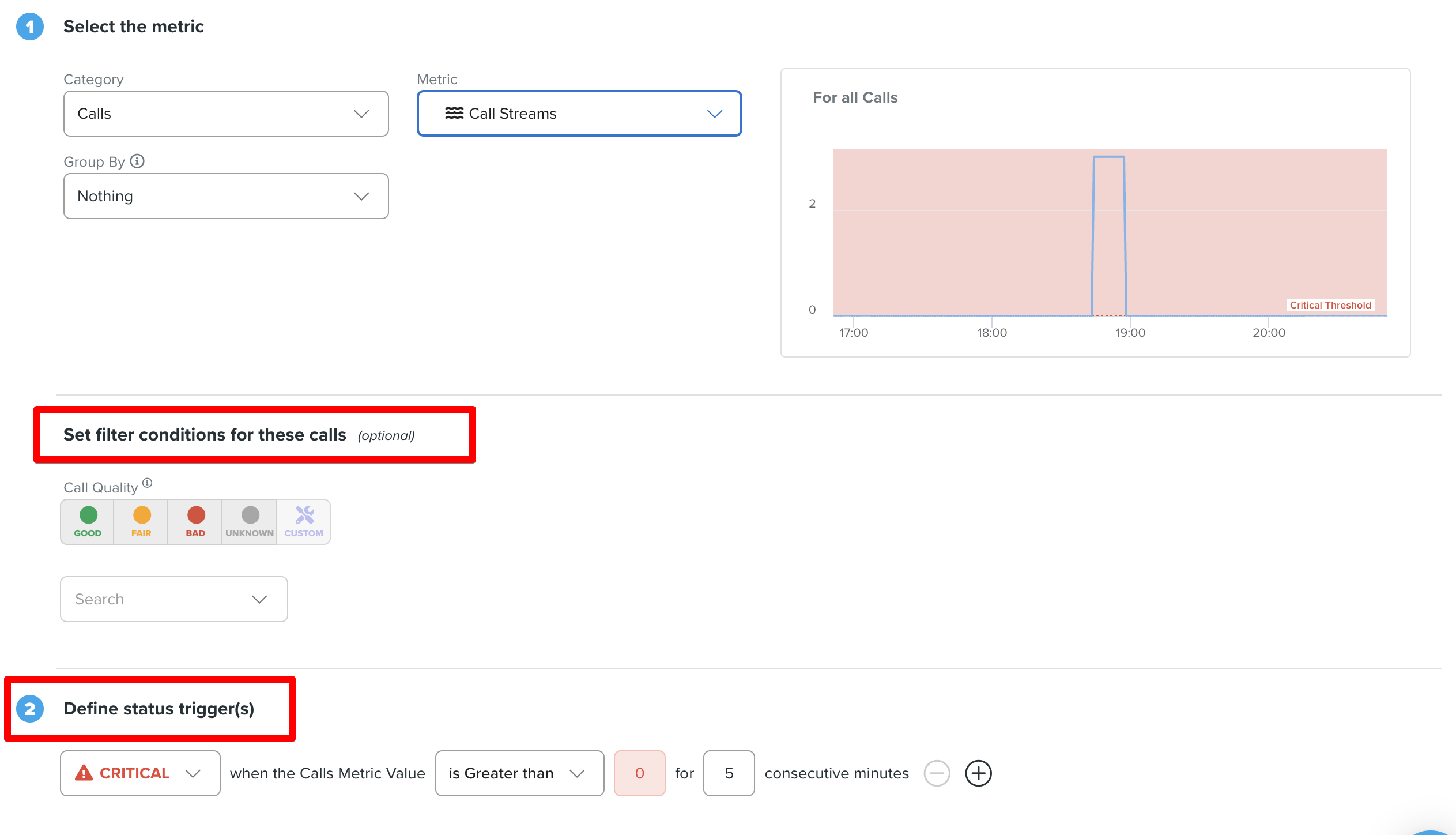 How the email looks: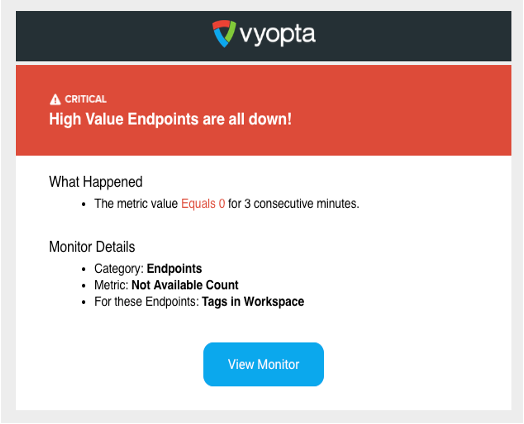 Group By Simple
Separate notification for each Call/Endpoint when the alert trigger conditions are met. This Group By condition will send a separate notification for each call or endpoint when the alert conditions are met. So if you have 3 endpoints in the alert, and the alert condition is met for two of the endpoints, you will get two emails (one for each endpoint). When we select Endpoints, we can choose to set a dynamic filter as shown or we can select individual endpoints.
1)Trend Chart updates to show the multiple Calls/Endpoints.
2)Group by "Simple" also simplifies the status trigger by locking down the Metric Value to 0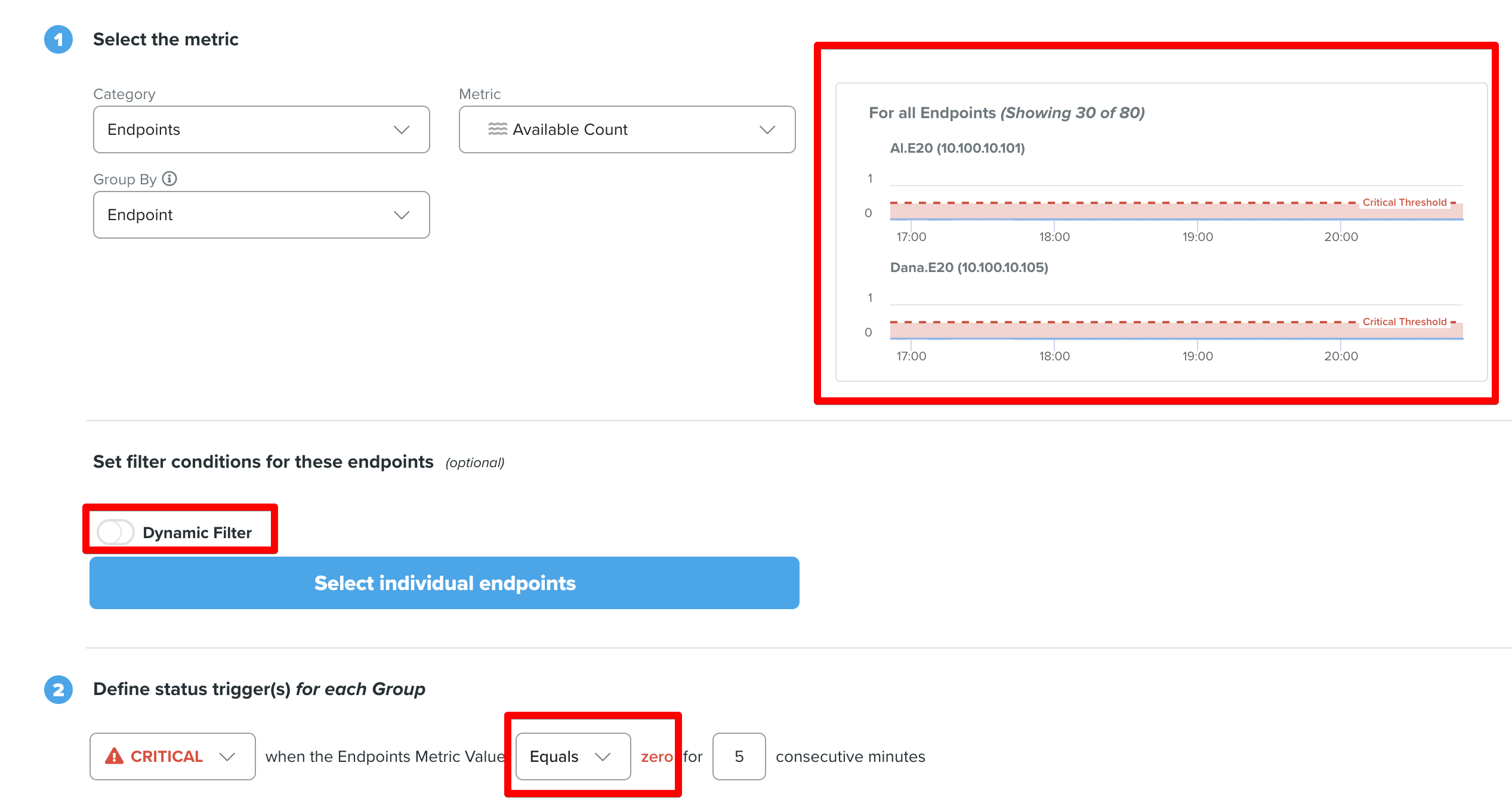 How the email looks: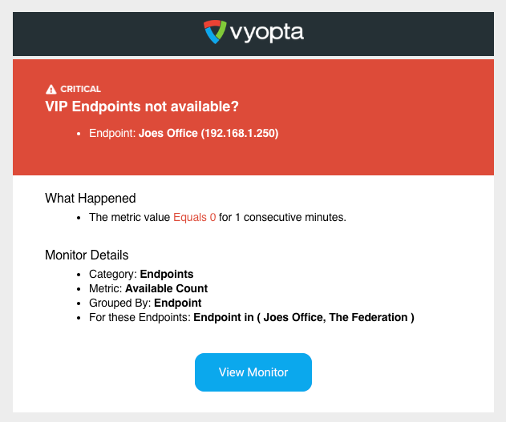 Group By Advanced
Separate notification for each group when the alert trigger conditions are met. If you selected Model type, and you had two DX80's in the same group, and both DX80's met the alert condition, you would get a single email for both DX80's. You can choose from the multiple available options for each metric. In the example below, we have selected Model and tags. Similar to the Single group by, we will now start grouping model and tags. If multiple endpoints started raising alerts, we will only send out an alert for all endpoints that are raising the alert for each model and for each tag.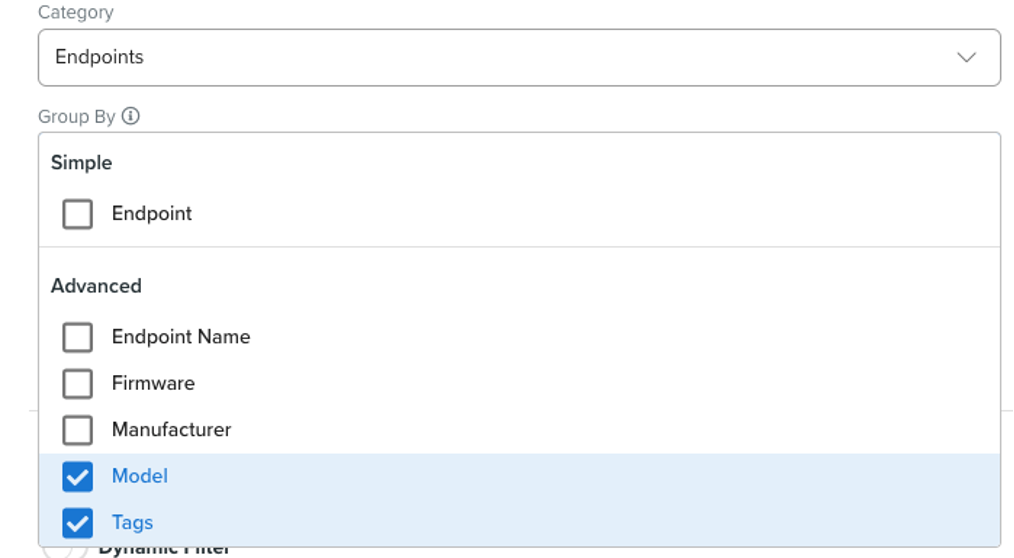 How the email looks: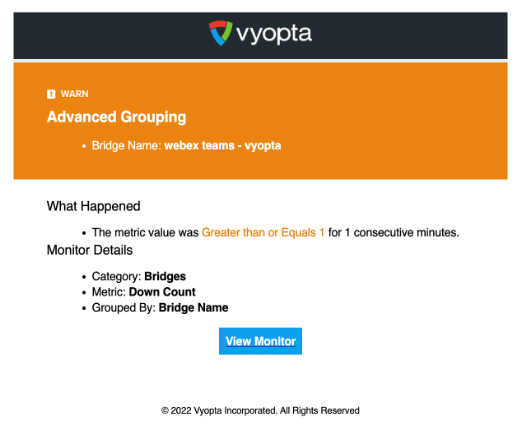 To know more about CPM Monitoring rules you can refer to article : https://support.vyopta.com/hc/en-us/articles/360060323294-New-in-CPM-Monitoring-Intelligent-Monitoring-Engine