How Can I Check the Status of my Data Collection (Vyopta Health Check)?
Question: I wish to know whether I am successfully collecting data - how can I find out?
Answer: Vyopta has developed a Data Collection Health Checker that you can enable yourself. To opt-in to this, simply define yourself as a 'Technical Contact' in the Vyopta Administrative Portal: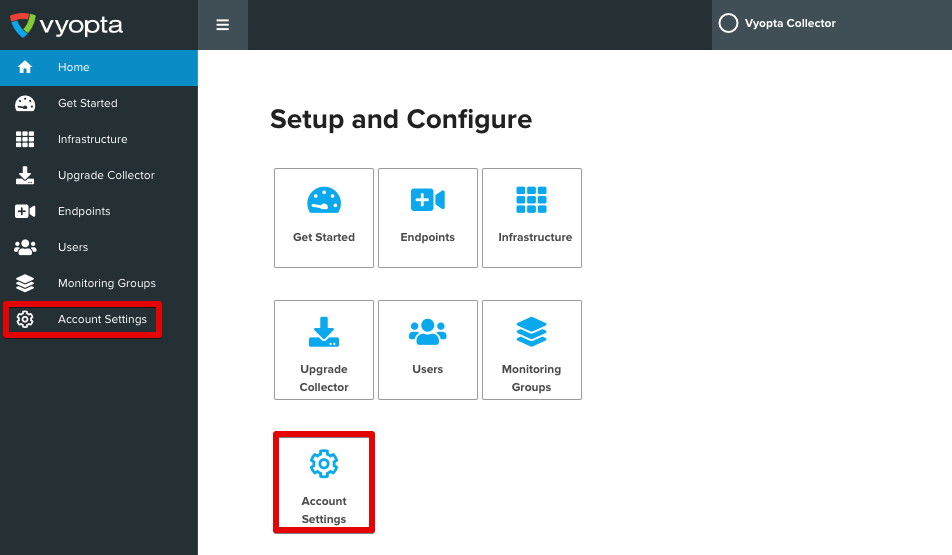 Once you have added yourself, you will be sent an email from CollectionHealthNoReply@vyopta.com that contains a report showing your collection health and suggesting actions that you should take to correct any identified issues - an example of this report, for the Vyopta Lab, is: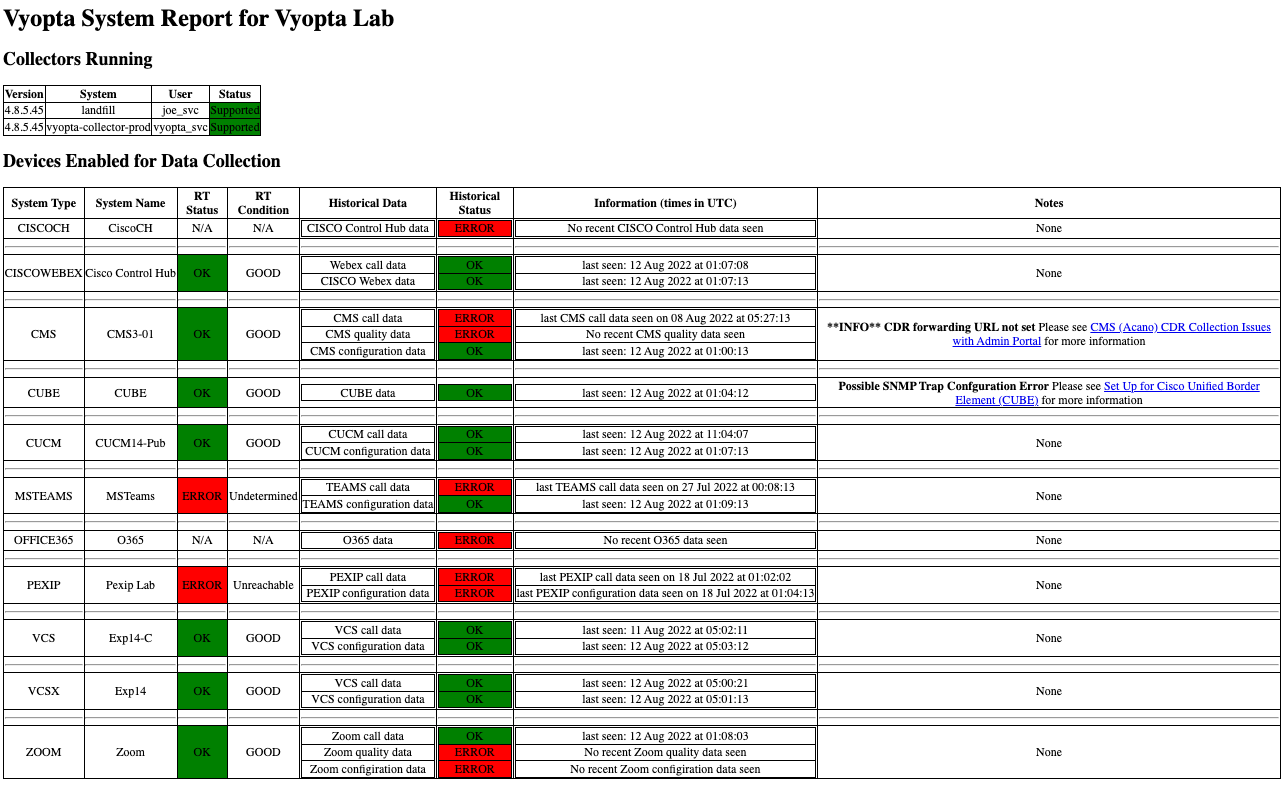 It is hoped that this service will assist you in the maintenance of your environment.