Introduction
There are times where reauthorizing a connection is needed. This document will walk you through on how to reauthorize your Google Meet authentication token.
Steps:
1. Go to https://myaccount.google.com/u/1/permissions
2. Locate "Vyopta Data Collector for meet and click on "Remove Access" as seen below: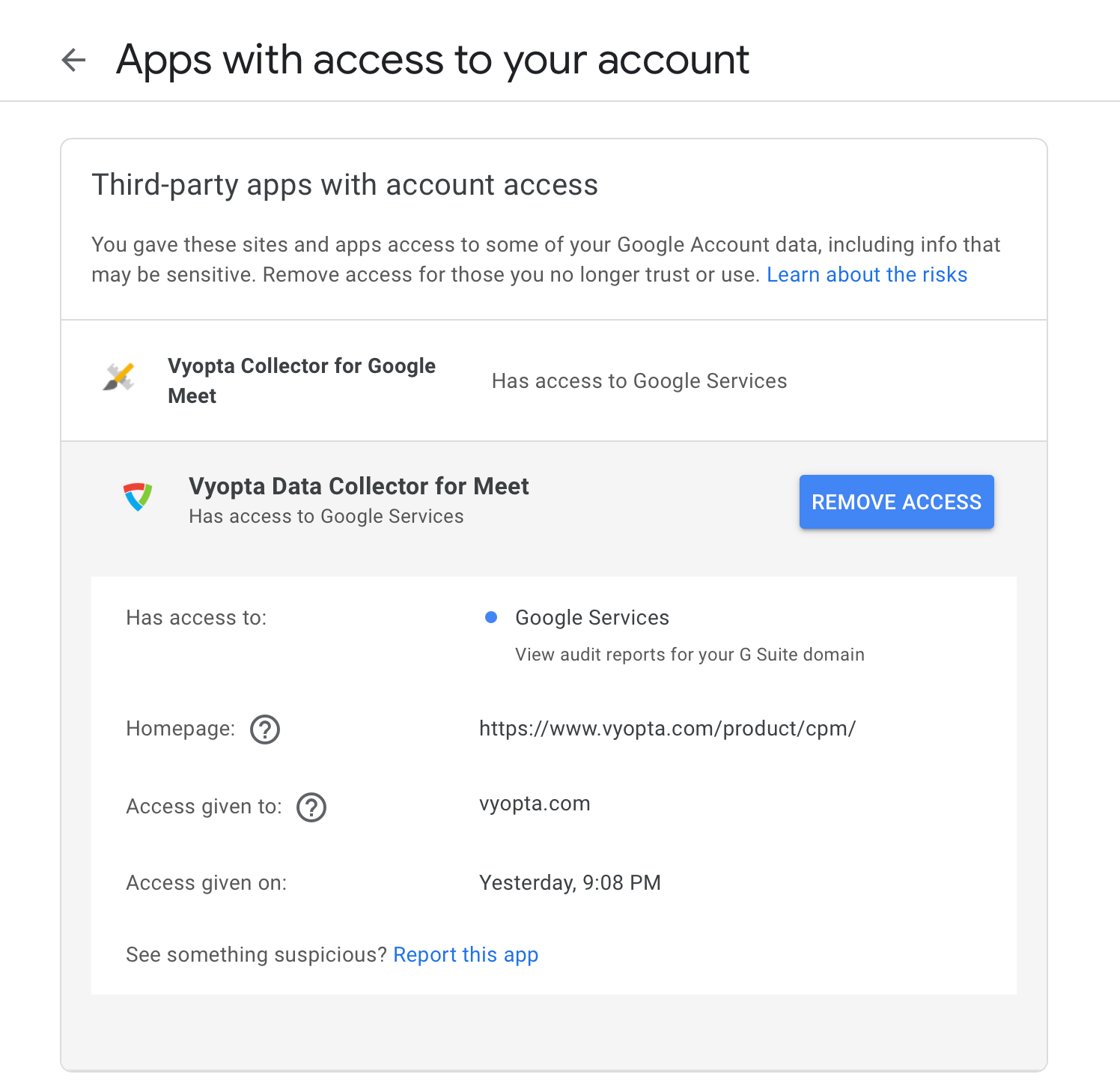 3. Once Access has been revoked, please reauthorize the connection by going to the Vyopta Admin Portal -> Infrastructure -> GMeet and click on "Click To Authorize"