Question
In CPMM why do you show the whole meeting as "Bad" when it is just a single bad channel on a single participant?
Answer
Quality for meetings is displayed based on the "worst-case" quality of the call for each participant in the meeting – in other words, the participant with the worst packet loss and/or jitter values dictates the overall meeting quality displayed. We do this in order to help Vyopta users to quickly identify call quality issues and to accelerate the troubleshooting process.
There are multiple ways to analyze quality issues more deeply. You can view all individual calls legs that are currently experiencing bad quality on the Calls tab in CPM Monitoring as in the screenshot below.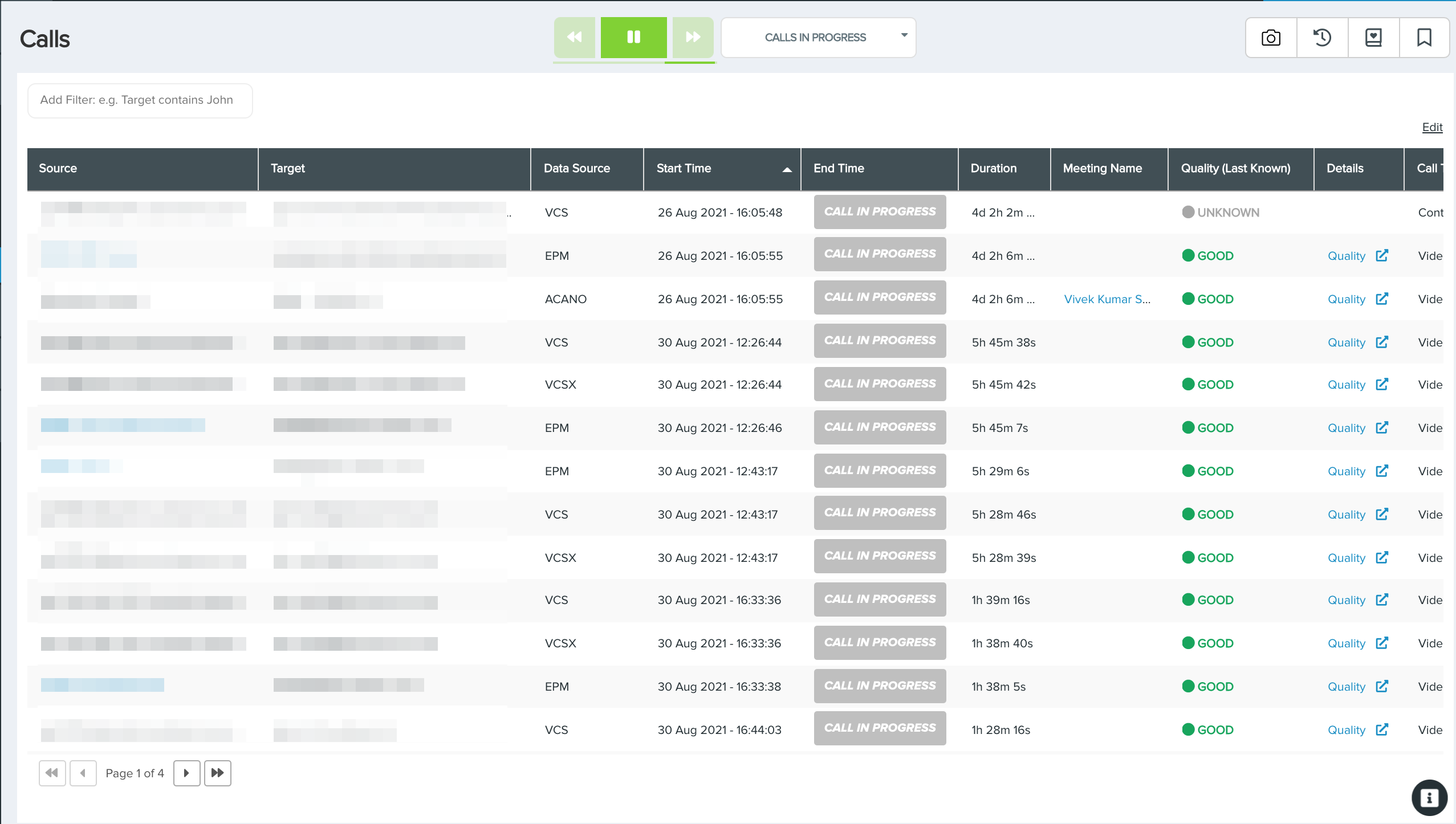 If a call is using VMR/bridge technology, you can view the entire meeting on the Meetings tab in CPM Monitoring. If you click on the meeting name or to expand the details, you can view all the participants in that meeting and the quality they are currently experiencing.