Question
With Datasets how do I identify my most utilized & least utilized conference rooms (VMRs / CMRs)?
Answer
In the Meetings tab of CPM Analytics, select the VMRs view at the top. In this view, select the technologies for which you would like to view utilization, and click on the VMR Meeting Count column heading to sort the meetings in ascending or descending order of number of meetings.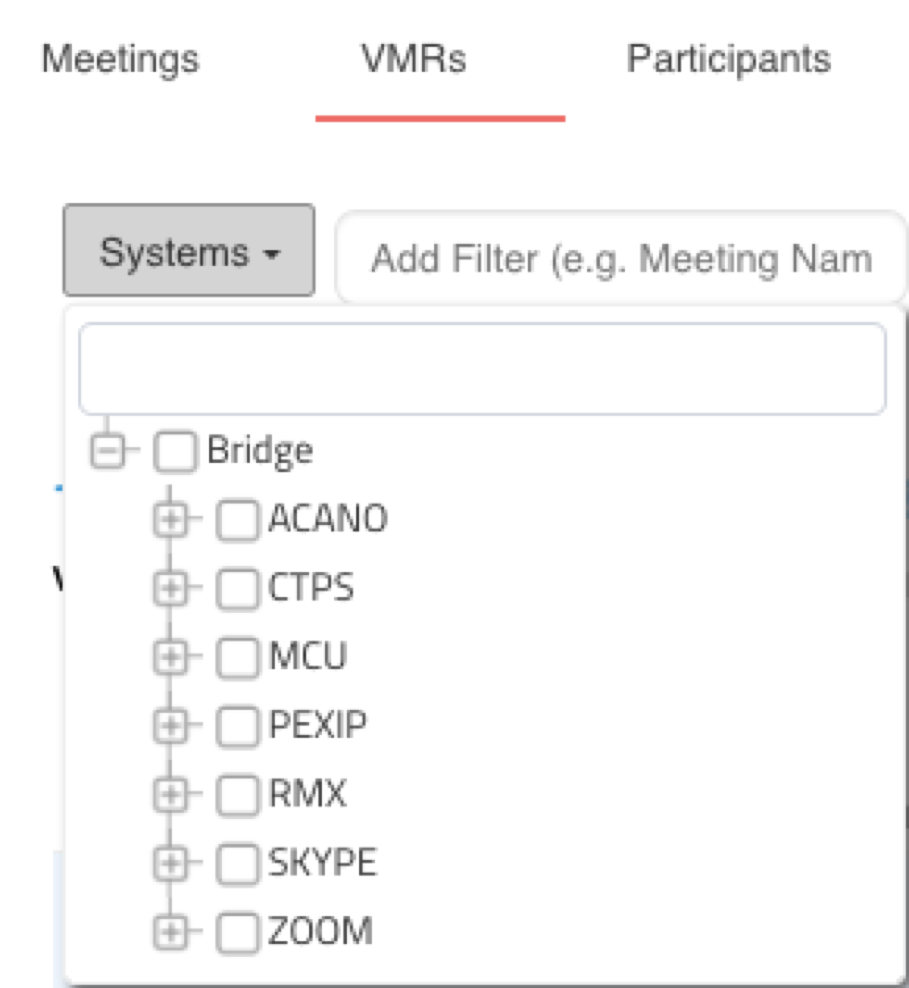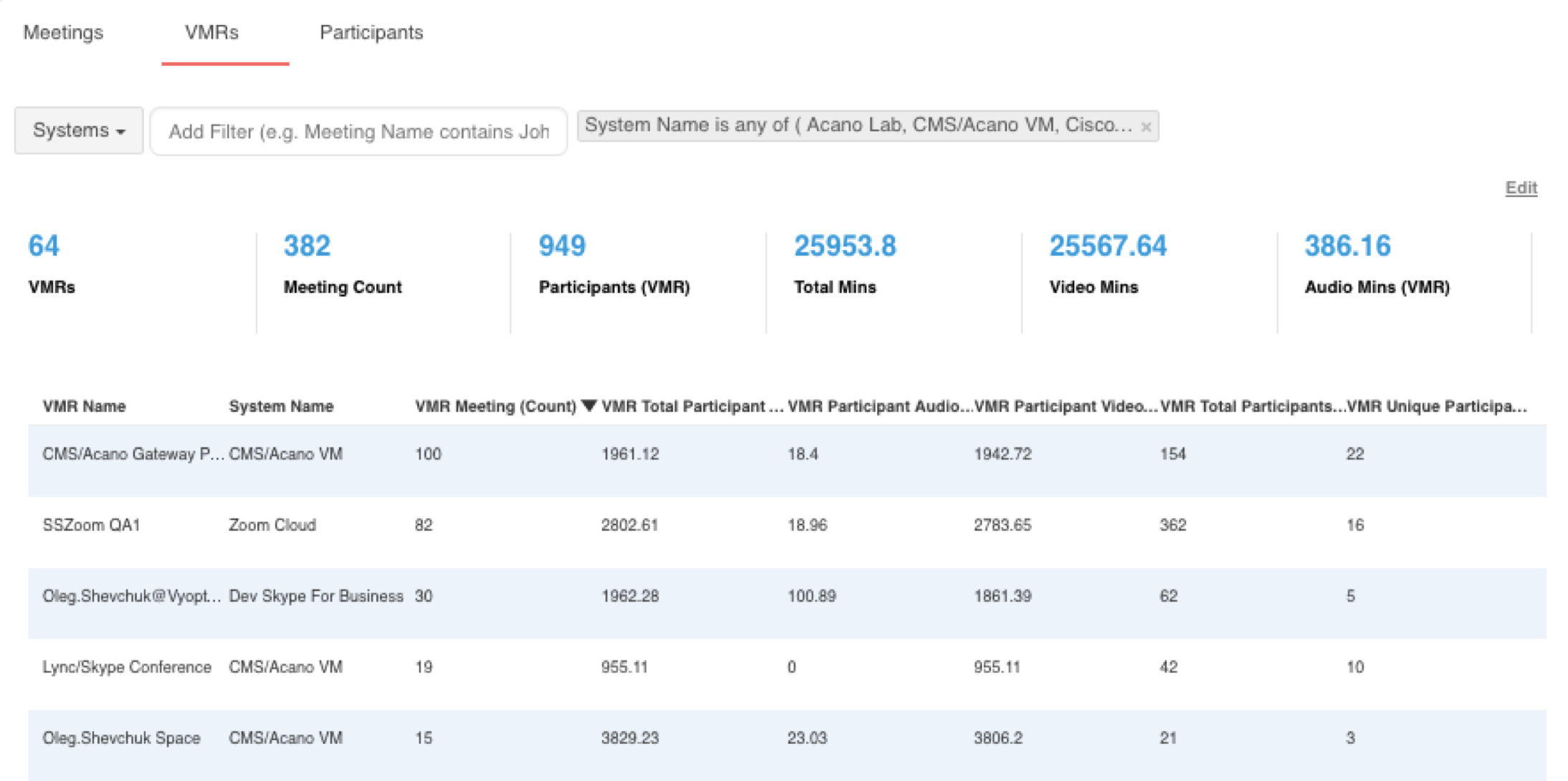 In the example above, you can see meetings sorted in descending order based on the total meeting count. In a similar way, the other usage related columns (e.g., Total Minutes) can be used to rank utilization.
Tip: You can use the date range picker in the top right of any tab in CPM Analytics to change the dates you want to analyze. You can also click on the

button at the top right corner of your page to schedule a one time or recurring report.