Question
How do I identify my most utilized & least utilized endpoints in Dashboard?
Answer
There are several ways in which you can identify the most utilized and least utilized endpoints in CPM Analytics.
1. In the Adoption tab of CPM Analytics, there is an automatically generated panel called 'Top Managed Endpoint Summary', which can be configured to reflect:Immersive,Group,Personal,Software,Phone, orOther. While this summary panel is included automatically, it can also be configured by clicking the button and selecting the Summarypanel type. Then, select theTop Managed Endpointsdata source and the desired endpoint category. The panel configuration will look something like this: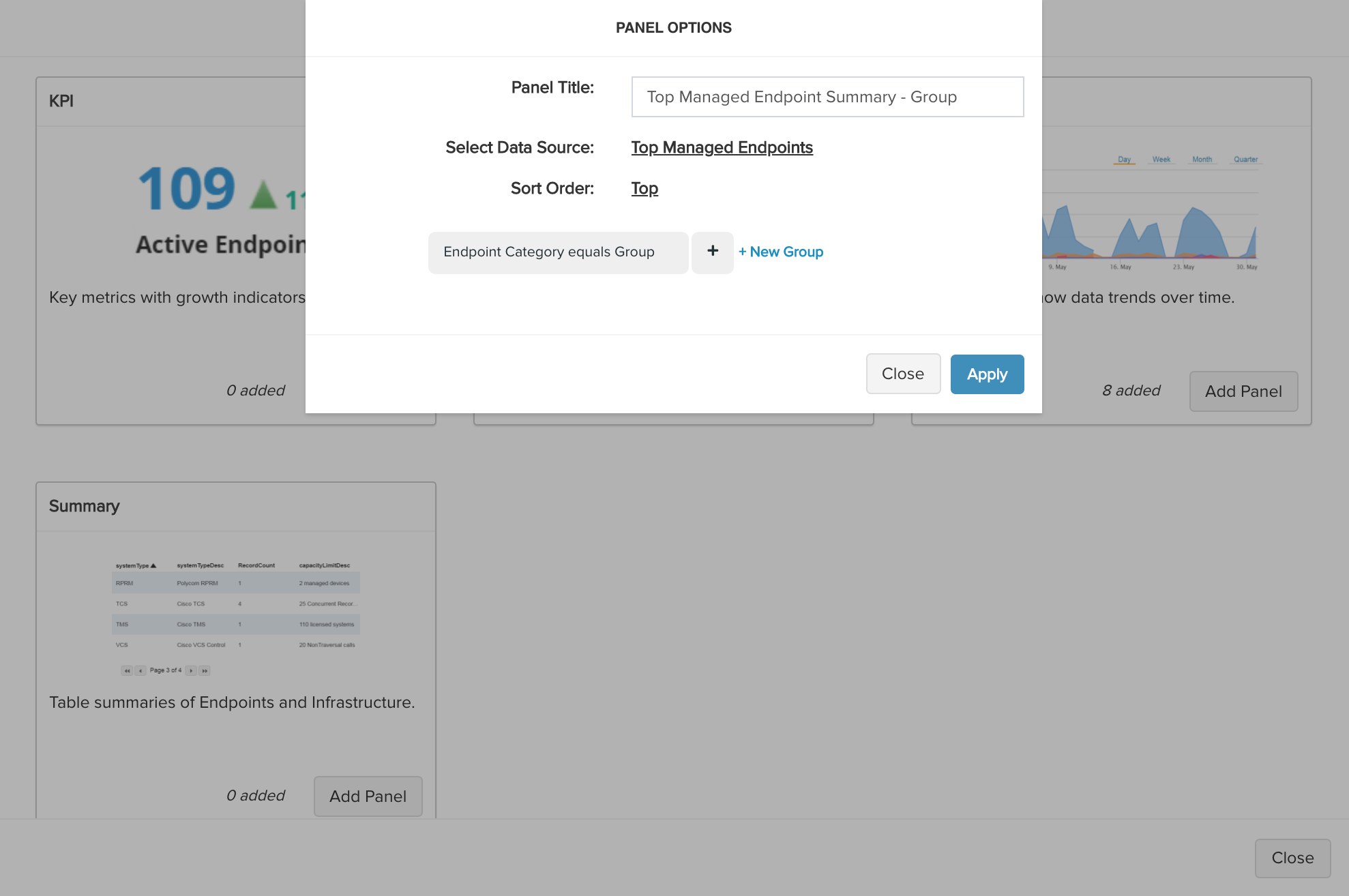 …and result in a table summary that looks like this:
Percentage change is calculated based on the previous data for an equivalent amount of time. (In other words, if you are currently viewing a month of data, the percentage change is based upon the previous month's results).