How to enable Zoom Room Support in Vyopta
With our enhanced Zoom support released this month, we are now leveraging the Zoom API to collect the following data from Zoom:
Zoom Cloud APIs to collect Zoom Room status information
If you are using Zoom Rooms, and you would like to monitor those rooms in Vyopta, you will need to perform the following steps:
With your Vyopta administrator user credentials, please log into the Vyopta Admin Portal https://my.vyopta.com/admin
Once you have logged in, Click on Infrastructure, and look for your Zoom System you are monitoring. If you don't see a Zoom System, then one can be added if necessary
Now click on the pencil for the Zoom System to edit the setting for the system
You should now be seeing the settings for your Zoom infrastructure as shown below. Click on the down arrow for "Zoom Room Monitoring Settings" to display those settings on the screen (as shown below).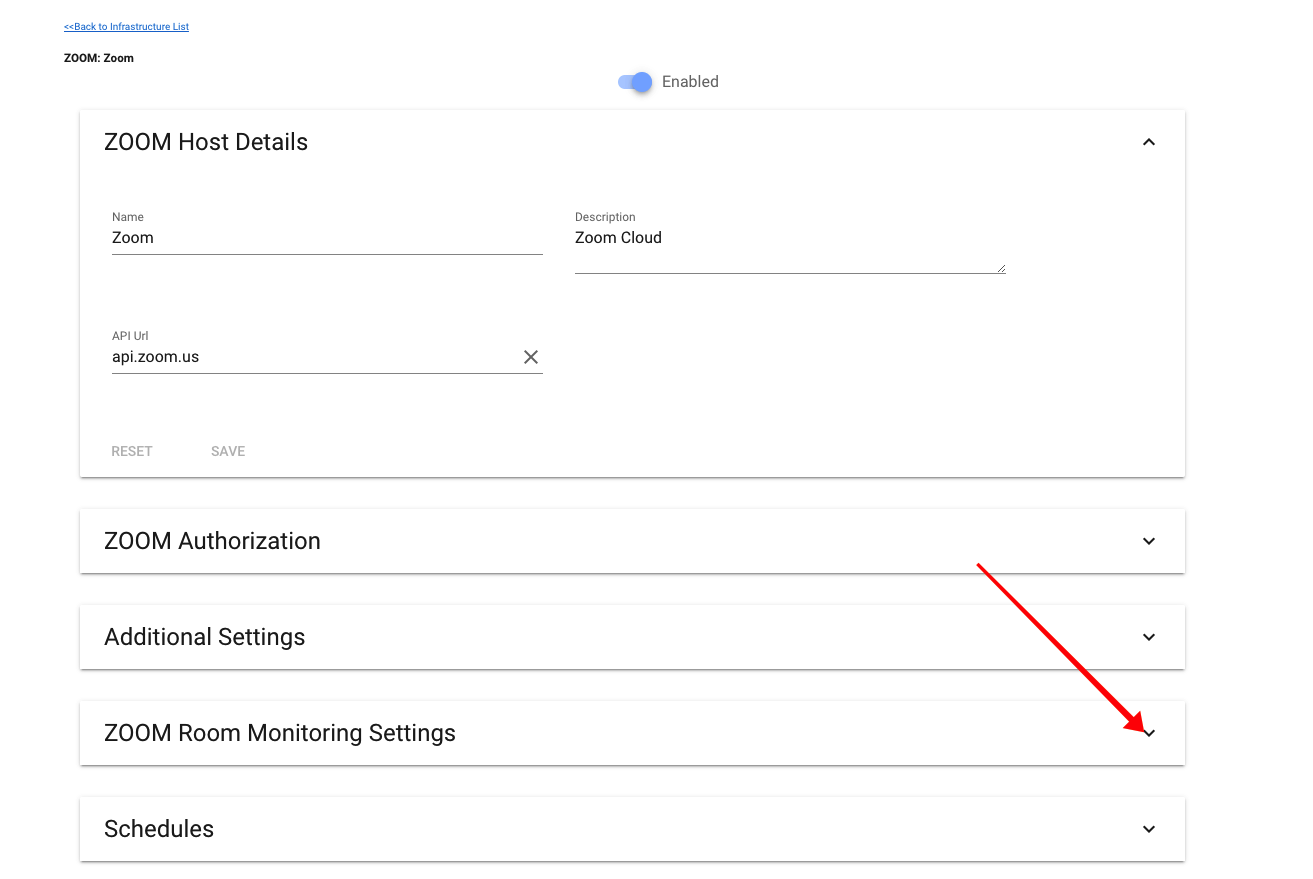 Click on the Enable checkbox, and then the SAVE hyperlink to save the setting (as shown below)

At this point, you will have successfully enabled your Zoom Rooms. To validate that Zoom Room data is being collected in Vyopta, you can check your Endpoint Dataset in CPM Monitoring. You can create a filter of 'Model contains Zoom Room' to view your Zoom Rooms, as shown in the screenshot below.
You will only be able to see the status of your Zoom Rooms, however we don't provide any live call views or quality details.

You can also check your Endpoint Dataset in CPM Analytics and select Zoom Room as a model as shown in the screenshot below.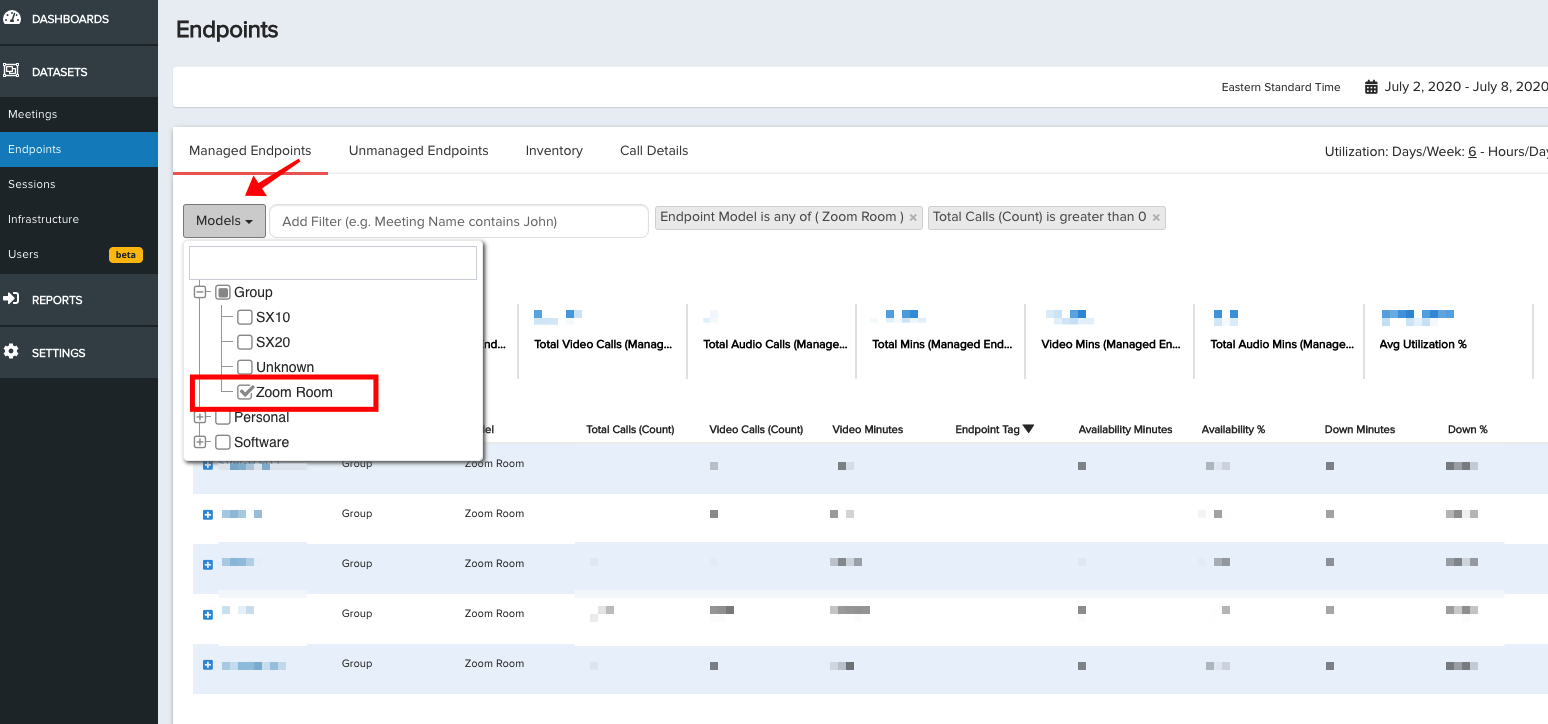 Please note, it could take up to 48 hours for the initial data from your Zoom Rooms to make its way into CPM Analytics, due to polling and processing times of your data.