A common scenario every customer runs into, is understanding when a system stops sending realtime or historical call data to Vyopta. Everything is constantly changing, including the infrastructure we use each and every day. With those changes, we see customers encounter collection failures due to the following reasons:
System accounts change, or expire
Firewall rules change
New systems are provisioned to replace older system
General connectivity issues between the Vyopta Collector and the Video Infrastructure you are monitoring.
So how can I monitor my infrastructure so I know about it when it stops happening?
The ideal solution would be to create a Daily Infrastructure Report in CPM Analytics. You can click on the link here to see how you can build the report
In the case of that one of your systems is having issues sending data back to Vyopta, you can follow the steps below:
Navigate over to the new Vyopta Admin Portal
Once logged in you will be taken to ''Home" page which will show your data collector service on the right hand side. If Data collector is green in color, it means the collector is running. If it is red in color it means collector has been stopped and no data is being sent.
If you hover over the Vyopta Data Collector it will give you the information indicating the machine that it is running on, version details etc.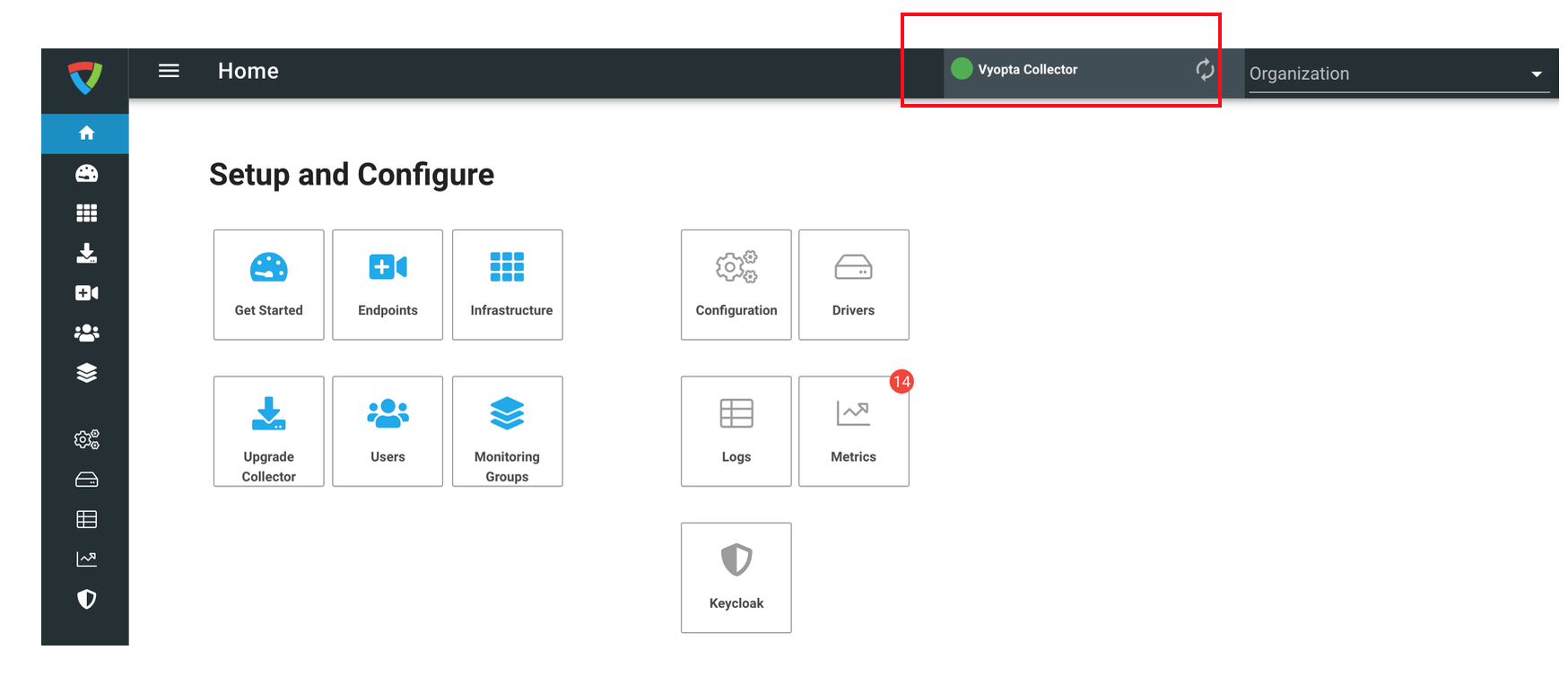 Click on the 'Infrastructure' icon as shown or the infrastructure tab on the left and navigate to the list of your infrastructure. Within this list, locate the infrastructure you want to check and click the "edit" button on the right side. Make sure all the details entered are correct and click on Validate button to make sure it passes validation. If there's any problem with validation, please ensure that IP address, username, and password are correct.
If you need further assistance or would like a call or Webex to work on this issue, please open a support ticket with this link.