Issue
When attempting to validate a CUCM from the web-based administrative console, an error may appear: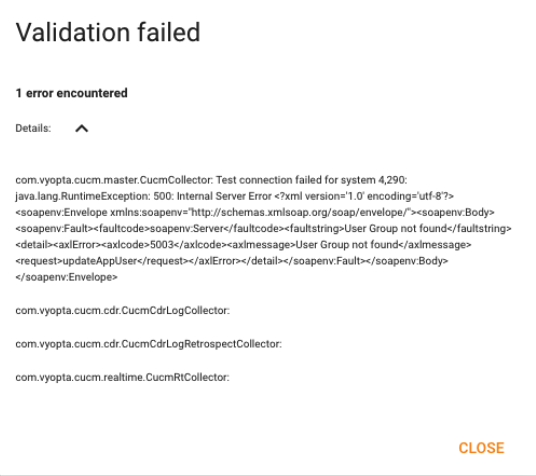 Note: The Vyopta Data Collector will not be able to collect data with this error present.
Solution
This error occurs when the AXL group name was not named as per the specifications in our deployment guide.
Rename the group as AXL User Group in Call Manager and save changes. Validate once more from the config app.
To configure the AXL User Group, please refer to our Cisco Call Manager (CUCM) Setup guide.