Overview
This document is to give an overview of how Peripheral Status Source Logic works within the Vyopta environment.
This is an overview of Peripheral Status Source Logic:

The following outlines our Old Peripheral Status Value with the New Peripheral Status Value.
Notice the Unknown, Up and down status is no longer reported and now the systems reports Connected or Not Connected.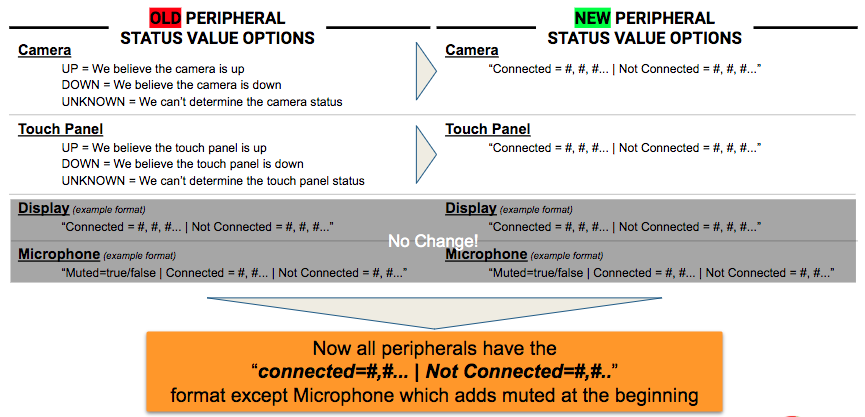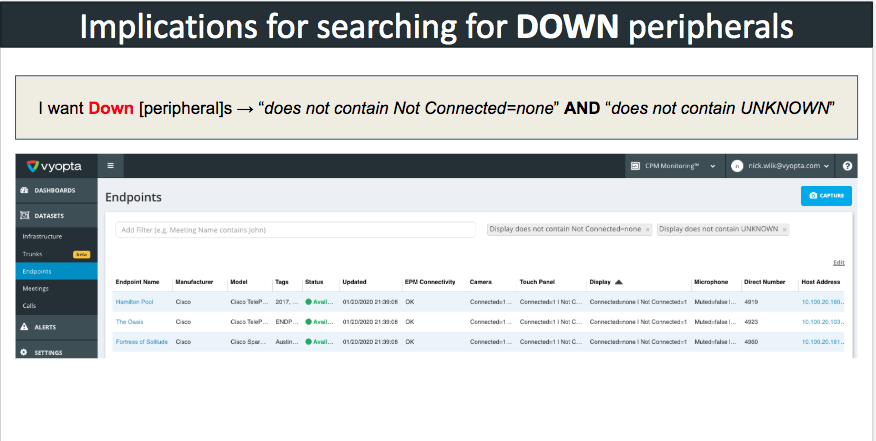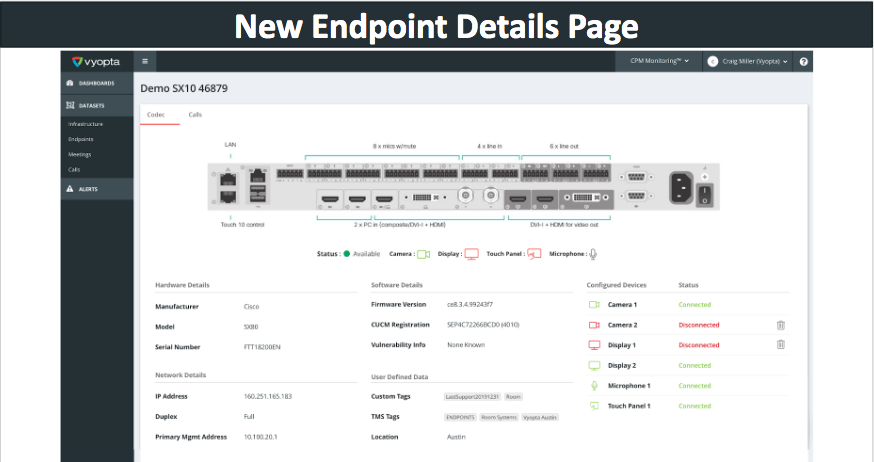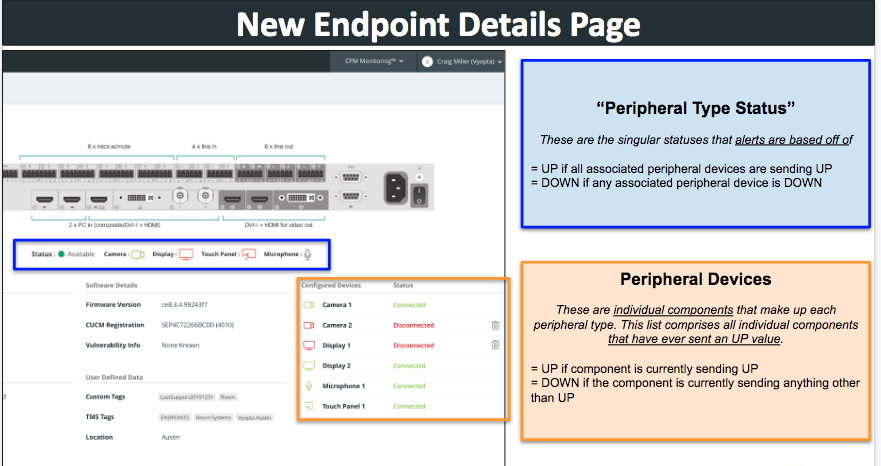 Note: Only users with Admin Privileges will see the trash icon to remove peripheral devices.