Question
How can I see all my support tickets?
Answer
We have an online Customer Support Portal if you would like to view your tickets online. If you want to have the ability to see your tickets, please follow the steps below.
The Customer Support Portal can be accessed by going to https://support.vyopta.com, and click on the Sign in link at the top right hand corner.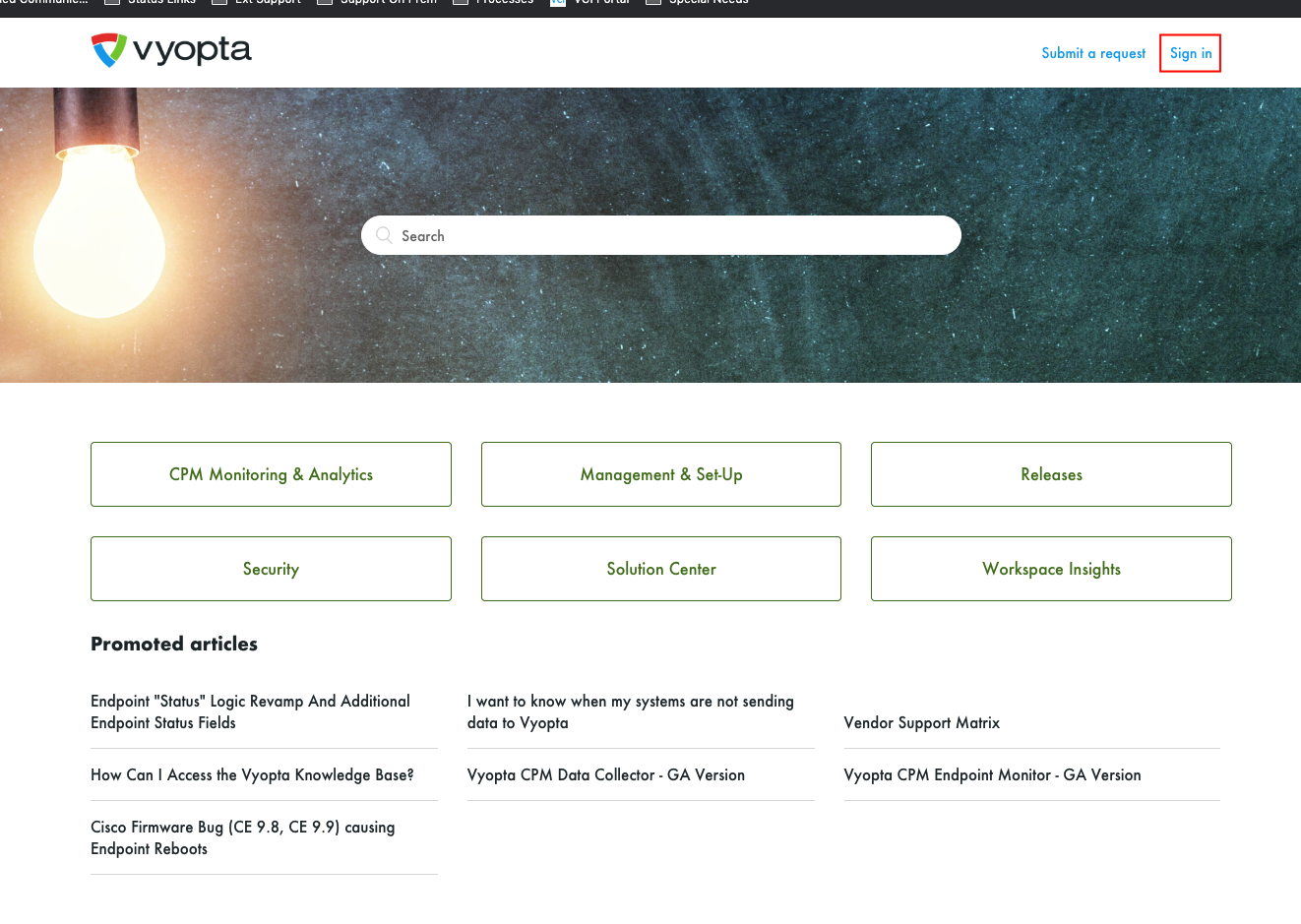 When you click on the Sign in link, you will be presented with the following login pop-up.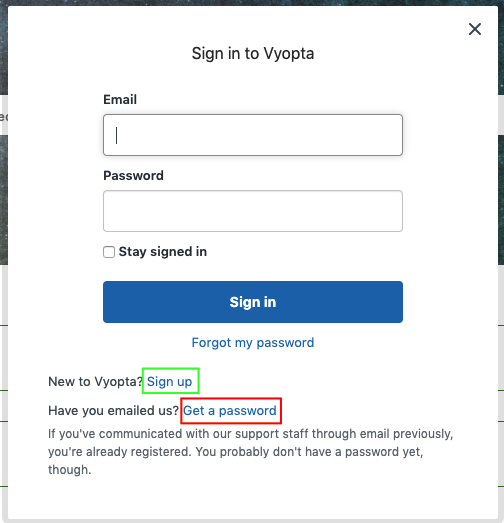 If you are new to Vyopta, and you haven't reached out to the support team, you can click on the Sign Up box that is shown in green. If you have worked with Support in the past, you can click on the Get a Password link in the red box to set a password with your account.
Once signed in, new support cases can be raised by clicking on the Submit a Support Request link, and support cases owned by your organization can be seen by selecting My Activities from the dropdown menu. By default, the setting for viewing all tickets for your organization has been disabled, but if you want to enable this feature, please ask one of your Vyopta Administrators to reach out to Vyopta Support, and we will enable it for your organization.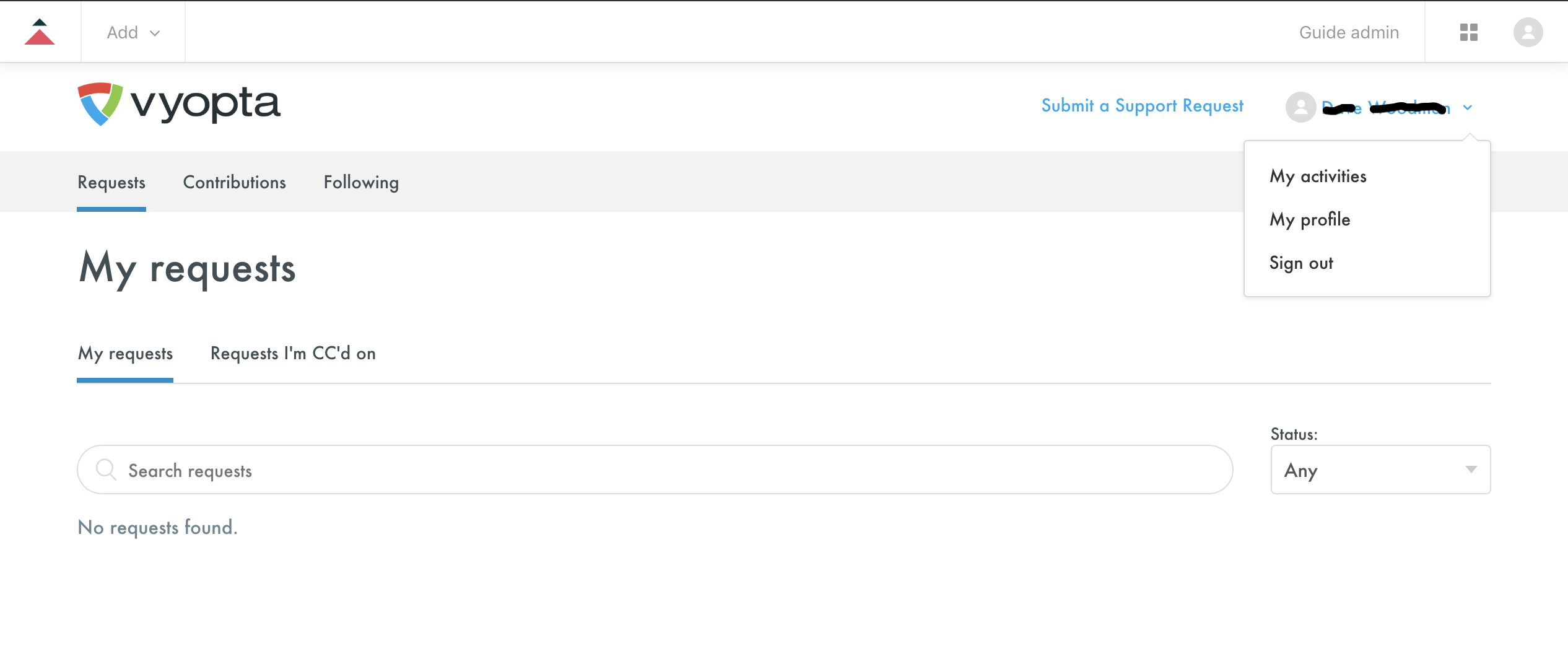 Getting the most out of your Vyopta support experience to see all your tickets online:
See other team members tickets (if setup has been requested)
See all knowledge docs (some knowledge documents are not accessible without you being logged into the portal)
Beyond Product Support
When you need help beyond our Product Support boundaries, our team will be able to refer you to other services in Vyopta that are available to assist you:
Customization Services
For customization needs, Vyopta provides Professional Services for things like Custom Reports and Dashboards.
Enablement Services
Our Product Support team can usually support basic adding or adjusting of your monitoring configuration, however, if you require assistance with a major reconfiguration of your environment that goes beyond how-to questions, we do have Enablement Services available to help.
Training Services
If you need customized training for your team beyond what is already included as a part of Enablement and what is available in our Knowledge Base, we do have Training Services available to help.