Below are the details on what Vyopta supports within the Zoom Ecosystem:
Zoom Meetings
Vyopta support for Zoom meetings is as follows: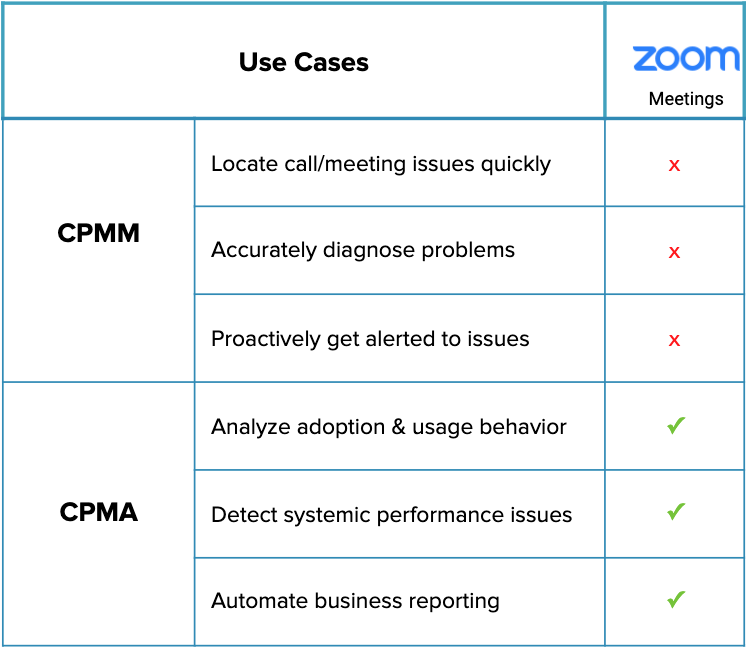 ✓ = Supported (may not apply to all models); x = Not currently supported
* Limited due to Zoom Cloud API throttling limits which don't allow for real time monitoring.
Zoom Rooms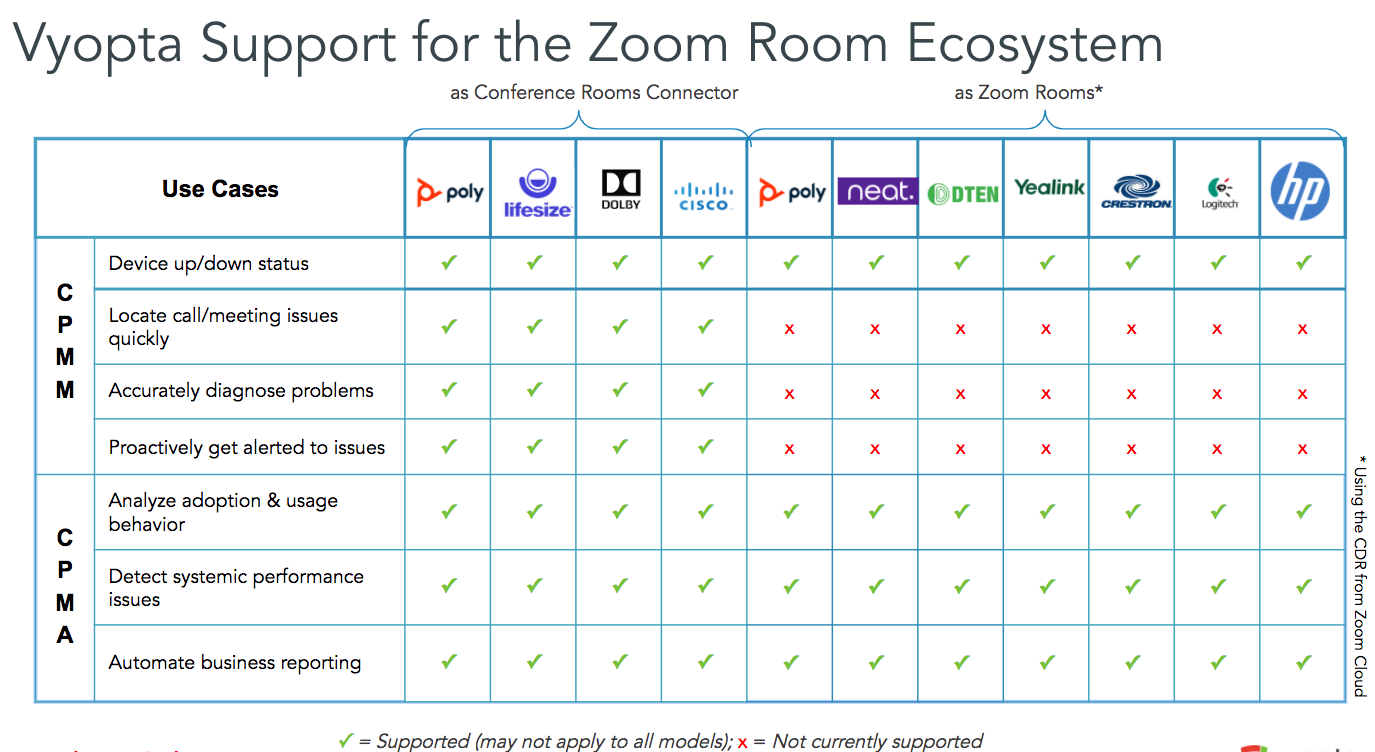 Zoom DSS (Future)
Currently, all support for Zoom monitoring comes from using the poll based APIs that Zoom provides. Zoom limits use of those APIs on a per customer basis. If the number of API requests exceeds a daily threshold set by Zoom, subsequent API calls will not be serviced.
To achieve unlimited monitoring for Zoom that scales the poll based APIs are not sufficient. Instead, you would need to subscribe to Zoom's Data Streaming Service (DSS) access. DSS doesn't increase the API limits, it simply streams the near-realtime data over to whomever is consuming the data so they don't have to rely on polling their APIs which is throttled on a daily basis.
Zoom DSS is not generally available from Zoom. Once it is generally available, Vyopta plans to support customers using DSS to provide monitoring access without API limits.