In order to download details, such as system name, sub-category, IP address, serial number, endpoint software version, manufacturer, model and vulnerabilities about your endpoints, please proceed as follows:
In CPM Analytics navigate to Datasets -> Endpoints -> Inventory
Once the endpoint data is displayed, select the "Share" button on the top-right and fill out the form presented.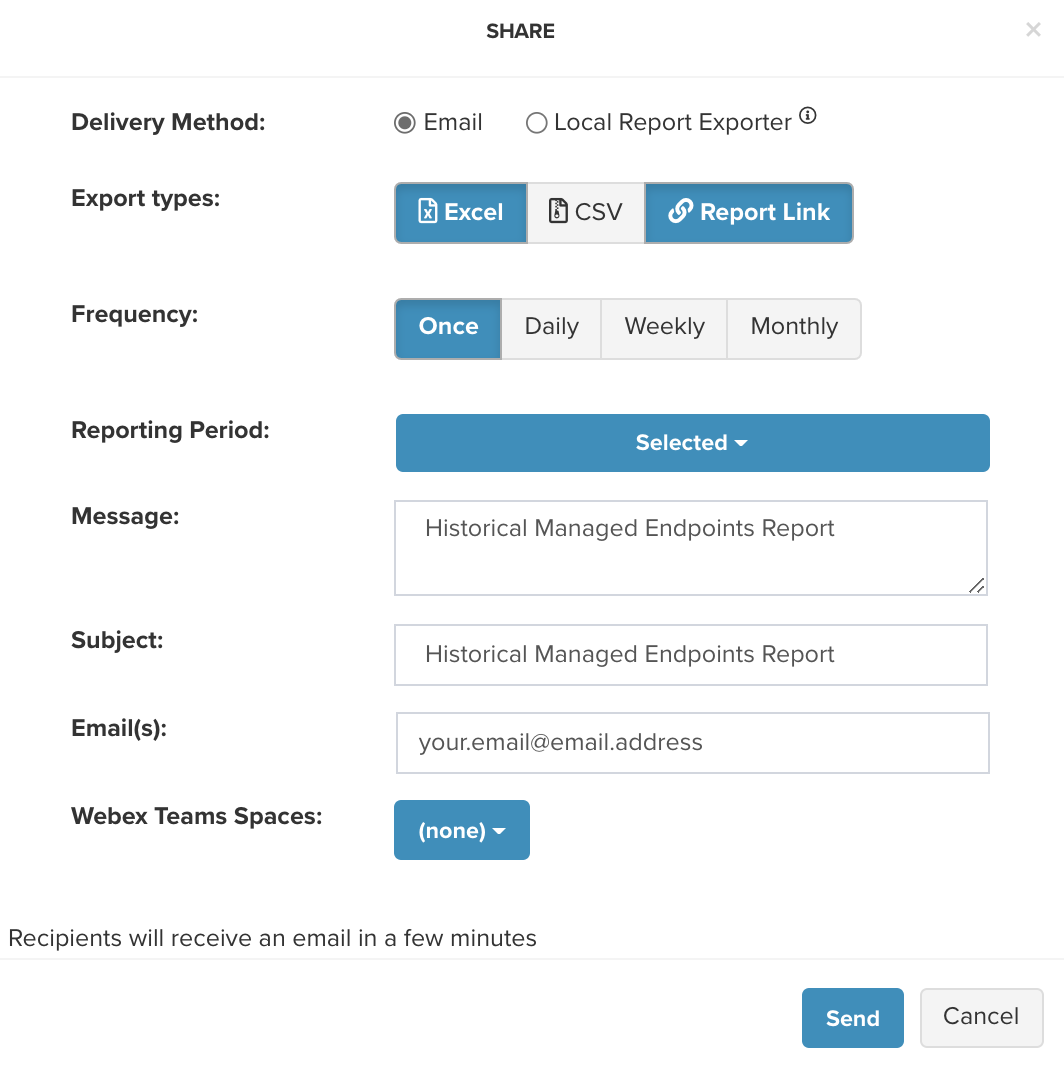 Select the format you require, and check your email address is valid before clicking on Send
An email with download links will be send after a few minutes. If you want to select Delivery Method as 'Local Report Exporter' check the following Knowledge document Local Report Exporter.