Endpoint Tagging provides for tailored category data to enhance filtering capabilities in Vyopta for more in-depth reporting.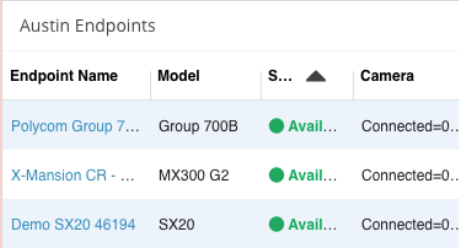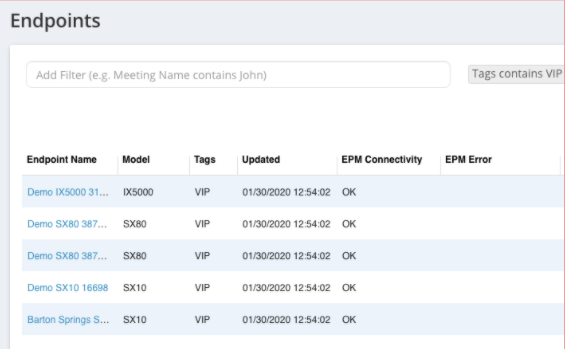 Endpoint Tagging Thought-Starters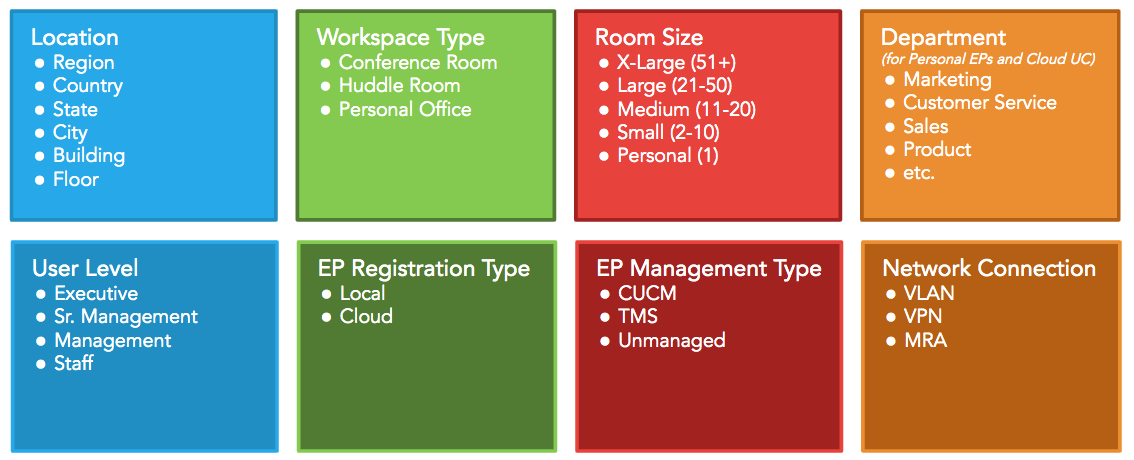 In Vyopta, there are two types of tags:
Unstructured Tags - These tags are manually added within the Vyopta platform and can be added to a single or bulk set of endpoints.
Structured Tags - These tags can only be added/updated via a specific .csv file upload that is placed on the Data Collection Server.

To setup Structured Tags, please contact your Enablement or Customer Success contact.
Note: Structured Tags are only available for Cloud-based Vyopta customers and are not currently supported for on-premise instances.
Adding Unstructured Tags to Video Endpoints
In the Vyopta platform, navigate to the Settings section of the left-hand navigation menu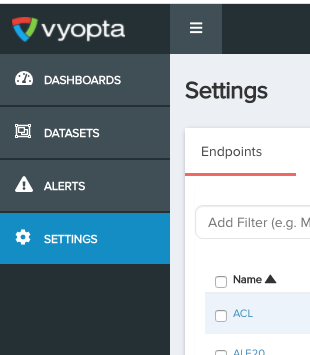 Adding Tags to a Single Endpoint
Find the endpoint in the list (Use the Filters if needed)
Once you find the endpoint you want to tag, click the Edit icon on the right
Type your tag in the 'Custom Tags' field and click Enter to save.

Tip: For unstructured tags, using common prefixes or suffixes as part of the taxonomies can create a 'structured' effect for more accurate filter

Examples:

'Floor_11', 'Floor_04', etc.
'Austin-city', 'Boston-city', etc.

Repeat for multiple tags
Bulk Adding Tags to Multiple Endpoints
Find the endpoints in the list (Use the Filters if needed)
As you find them, either check the box to the left of each endpoint name or use the top box to select all showing
Click the Edit button
Type your tag in the 'Custom Tags' field and click Enter
Repeat Step 4 for multiple tags on the same set of endpoints
Note: A nightly processing run will need to be done so the custom tag for the endpoint will be available for reporting, so you will have to wait until the next day before you can generate reports using custom tags.
Using Custom Tags for Dashboard and DataSet Filtering
Once you have your custom tag in place, and a night processing has completed, you should now be able to create a report based on your custom tag by using the filter 'Endpoint Tag contains/equals/does not contain/etc.