Issue
 Is there a way I can create a group of endpoints, that I can use for reporting?
Solution
There is a way to create a group.  First thing you will need to do is to come up with a tag name of your endpoints.  In this case we will use a tag of 'Kelowna' to identify the endpoints
The next thing you will need to do is to view an endpoint that you want to apply the tag to.  The common way would be to go to your Endpoint dataset,  and select the hyperlink for the Endpoint Name,  and that should take you to the following form.
​
From there ,  click on the Edit Endpoint ,  and then you will have a popup show up with a place you can enter custom tags.   Place the tag in the Custom Tags as shown below


Afterwards, you can create an endpoint dataset with a fllter of "Custom Tag contains CU" as shown below...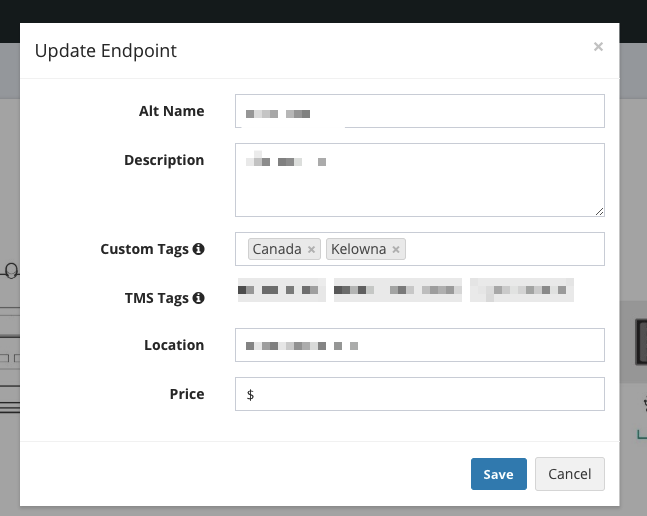 You will need to apply this custom tag to all endpoints that you want to be part of your endpoint group
 Just a FYI,  a nightly processing run will need to be done so the custom tag for the endpoint will be available for our reporting,  so you might have to wait for the next before you can generate the report based on the custom tag.   
Once you have your custom tag in place,  and a night processing has completed,  you should now be able to create a report based on your custom tag by using the filter 'Endpoint Tag contains Kelowna'