In the Meetings tab of Advanced Analytics, select your bridging infrastructure from the Systems drop down. The data will then refresh to show only meetings held on the bridge system(s) you selected. You can then narrow this down to meetings with meeting minutes greater than '1' by typing in 'Meeting Minutes is greater than 1' in the Add Filter search bar. This is demonstrated in the example below where we've added filters to view bridge meetings where the meeting minutes were greater than 1.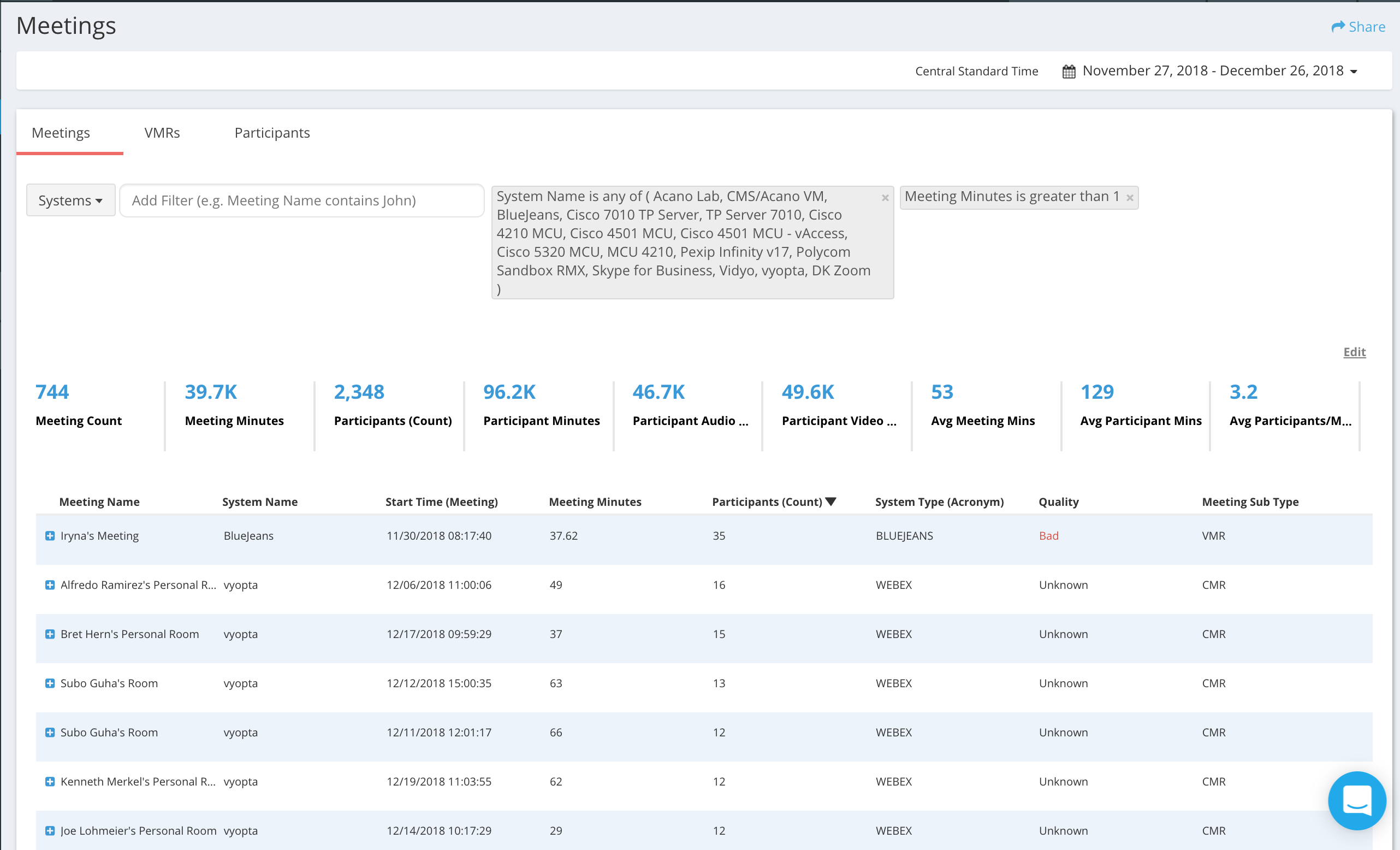 Do you want to schedule this as a recurring report? You can use the 

 button at the top right corner to schedule a report to be emailed to you.