Question
How can I see all the meetings that occurred on a particular bridge?
Answer
Navigate to the Meetings tab in CPM Analytics module, select your bridging infrastructure from the Systems dropdown.

The data will then refresh to show only meetings that used the bridge(s) you selected as shown in the screen shot below.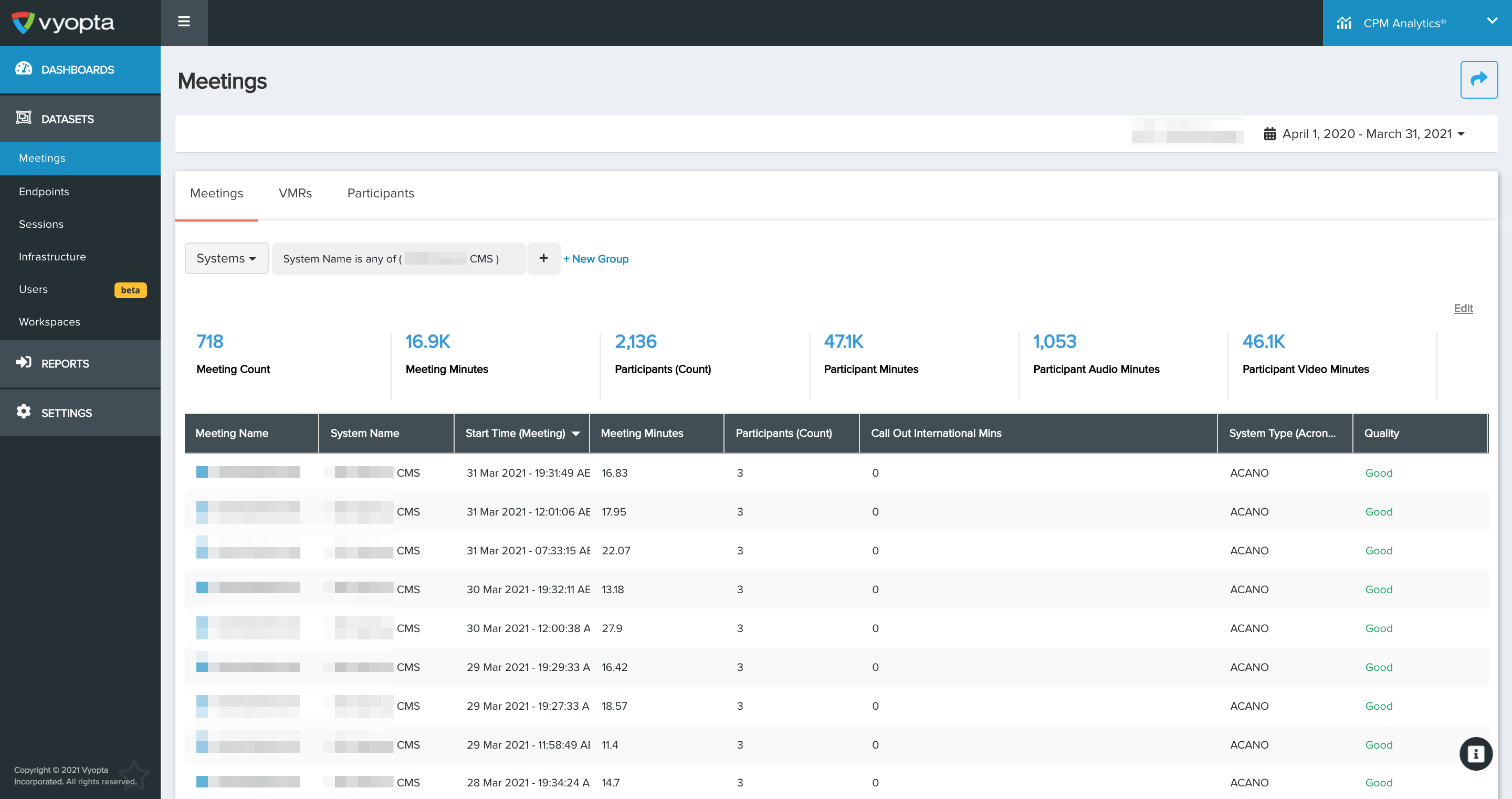 Tip: You can use the date range picker in the top right corner of any tab in CPM Analytics to change the dates you want to analyse. You can click on the

button at the top right corner of your page to schedule a one time or recurring report.