Using Advanced Analytics, there are a few ways to report on Endpoints by custom location or endpoint tagging. Endpoint and location tagging are a new feature which are setup using the Settings tab in the left menu.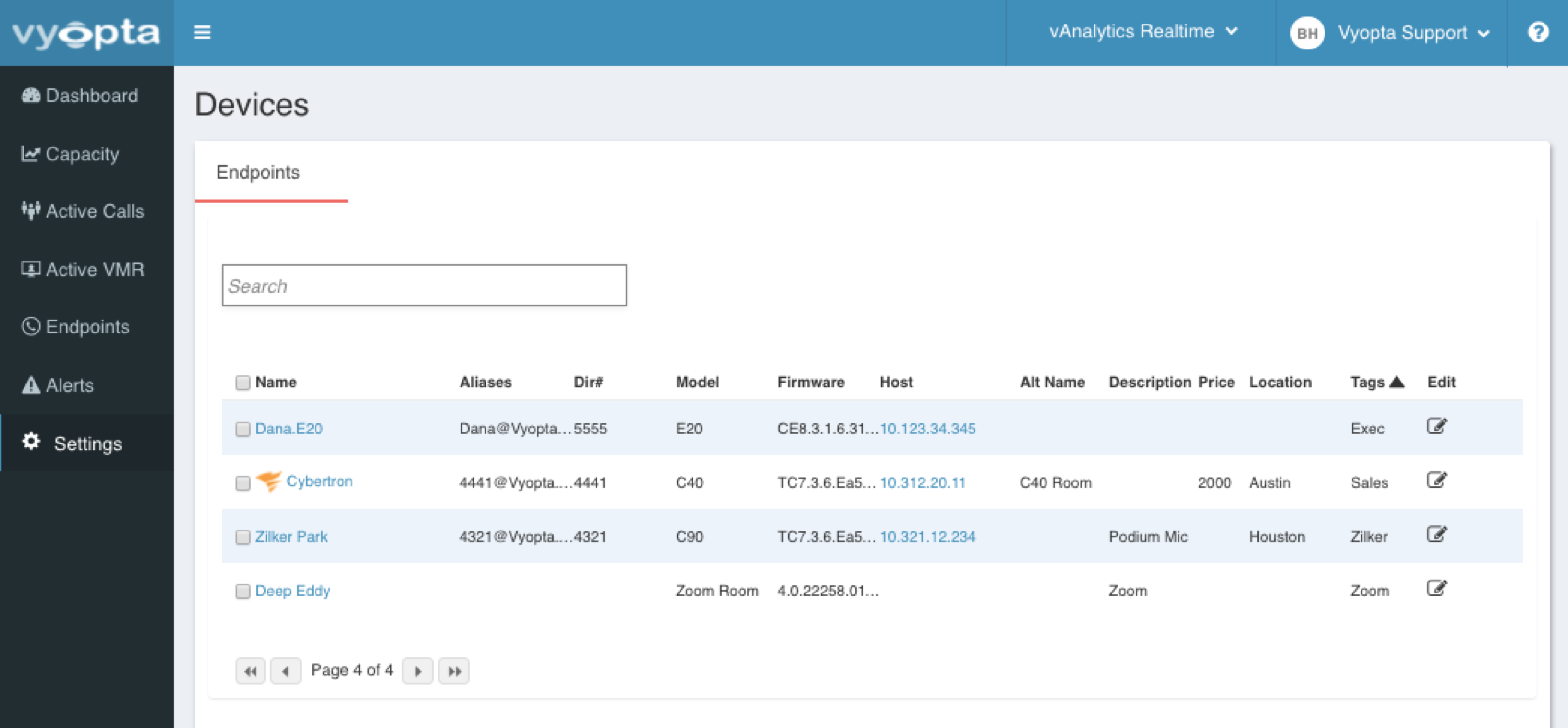 By clicking the 'Edit' in the far right column (or selecting multiple endpoints with the checkboxes on the left and clicking the new 'Edit' button that appears in the upper right), one can add endpoint and location tags.

An additional functionality is coming soon to expose TMS group or partition hierarchies as (uneditable) tags. All of the locations or endpoint tags (including TMS hierarchies as tags) can be leveraged in your custom panels as filters by using the 'Location' or 'Endpoint Tag' filters. They can also be used as filters from the Endpoints tab. If you have any questions regarding endpoint tagging or filtering, please don't hesitate to reach out by emailingsupport@vyopta.com or by visiting our contact page.