In the Adoption tab of Advanced Analytics, navigate to the Overall Call Trend panel. In this panel, you can see the number of internal and external calls that occur in your environment. If you hover over the graph you can see the actual number of video and audio calls, for your endpoints, made for the time period you have selected. A representative monthly sample might look like the following: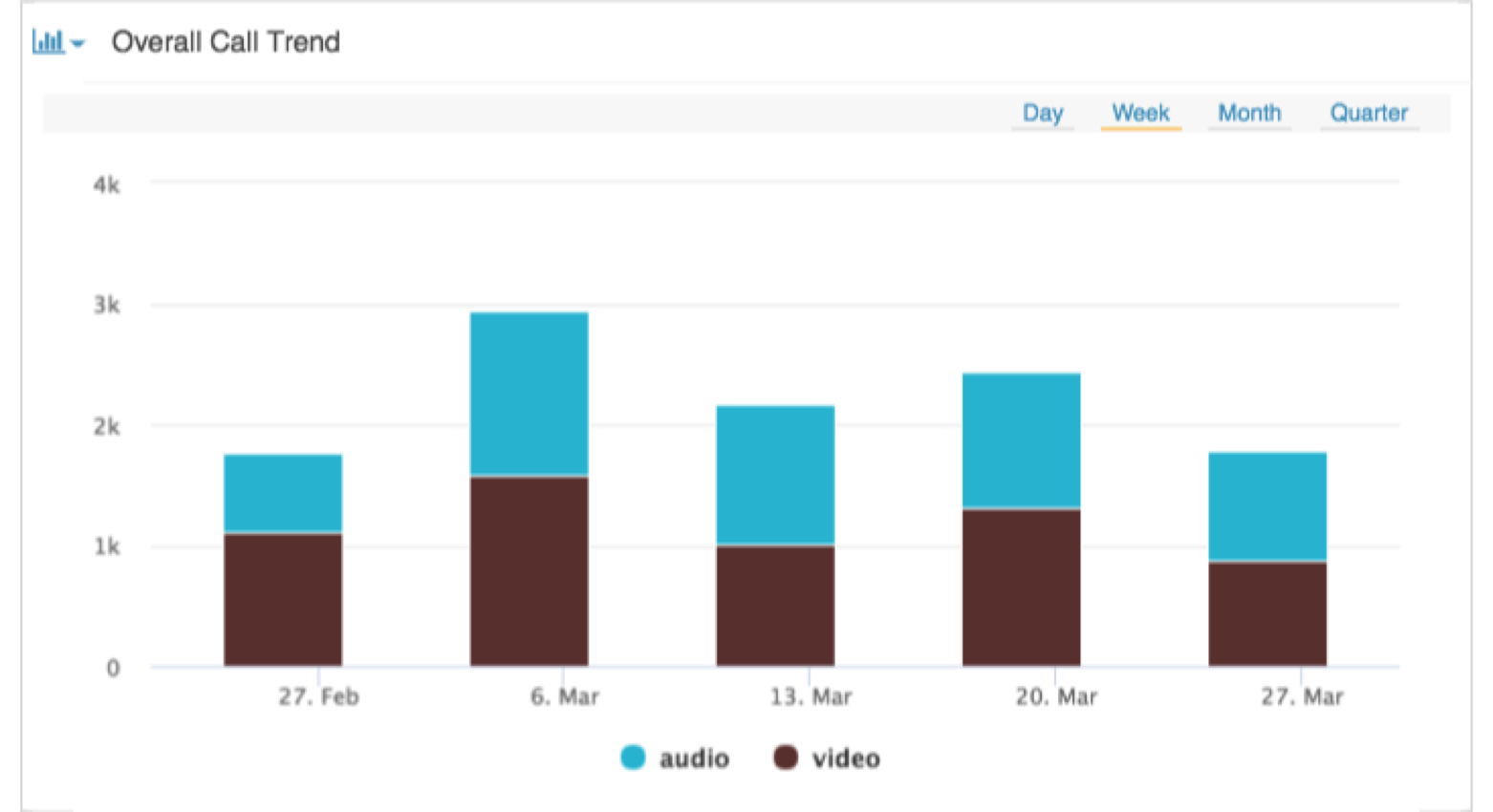 Tip: You can use the date range picker in the top right of any tab in Advanced Analytics to change the dates you want to analyze. You can click on the 

 button at the top right corner of your page to schedule a one time or recurring report.