Vyopta has made it easy to capture images of your panels and dashboards. You can get a PNG image file with just a few clicks!
In CPM Analytics, you can download an image file of your current panel view by clicking the camera icon that appears as shown below.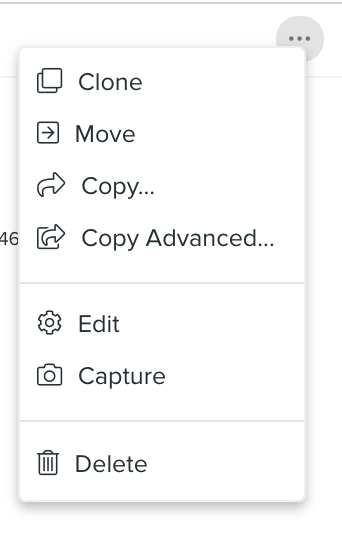 If you want to capture a screenshot of an entire dashboard view, click the camera icon in the upper right of the screen (beside the Share button).

In contrast to CPM Analytics, CPM Monitoring has no export function, due to the ephemeral nature of the data being displayed. However, you can still capture data from CPM Monitoring. To do so, click the Camera button in the top right of the browser window.
If you want to share the information that is available in your dashboard from CPM Monitoring, you can capture a screenshot by clicking on 'Capture'. This screenshot will be immediately downloaded in .PNG format to your local machine.
For more information, please refer to the following articles in the Vyopta Knowledge Base: