Question
Can we create multiple dashboards in CPM Analytics?
Answer
Yes! With CPM Analytics, you're no longer restricted to a single dashboard on your Dashboard, Adoption, Issues, or Capacity tabs. By clicking the button, you can create custom views with custom titles (and hinge custom reports on those views).
By adding additional dashboards, you can slice your data out in context by highlighting or hiding data with filters. You can see custom dashboards in action here: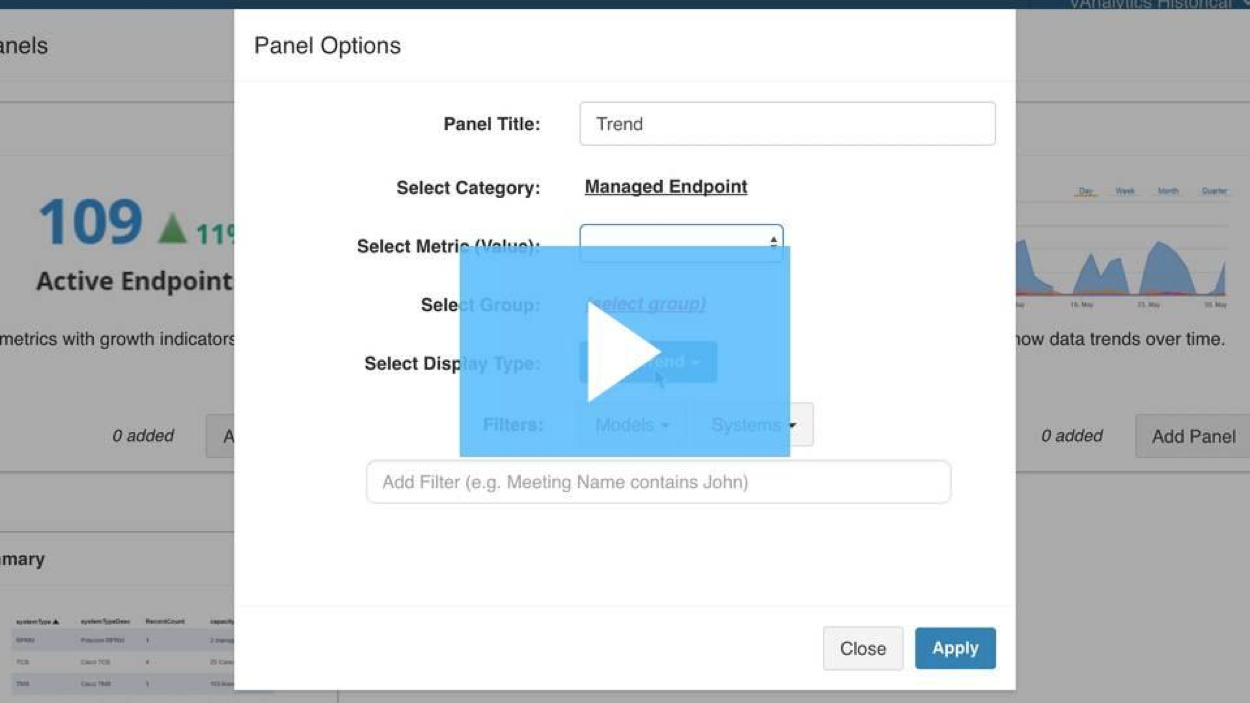 … and read more here from our Product Marketing team. Custom dashboards are fantastic but the article above also discusses our endpoint and location tagging, which allows those new dashboards to be focused by region, department, or any other signifier that can be added as a tag!