The Vyopta Support Account provides you with the ability to create tickets with our Product Support Team and give you access to hundreds of Knowledge Base Articles that range from How to configure an infrastructure to Frequently Asked Questions.
Use this procedure to create a support account.
Step 1 - Click on the Sign In button located to the top right of this page as seen below.

Step 2 - Click on the Sign up link.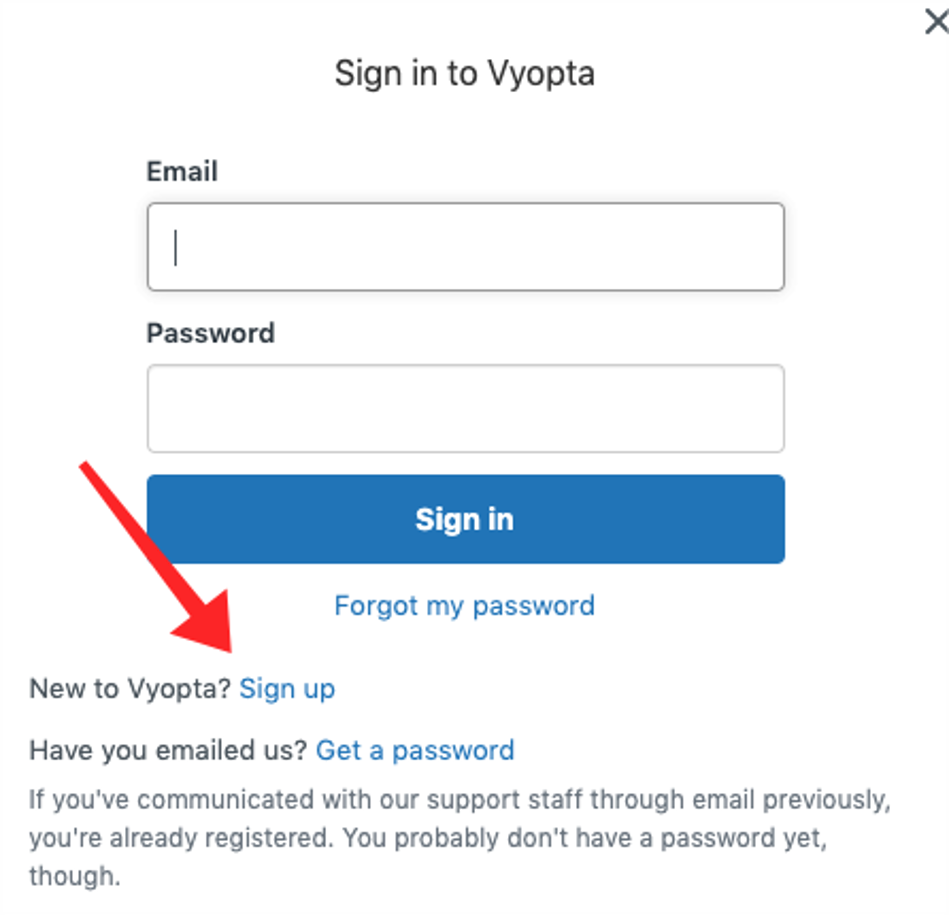 Step 3 - Fill In Information and Click Sign Up when complete.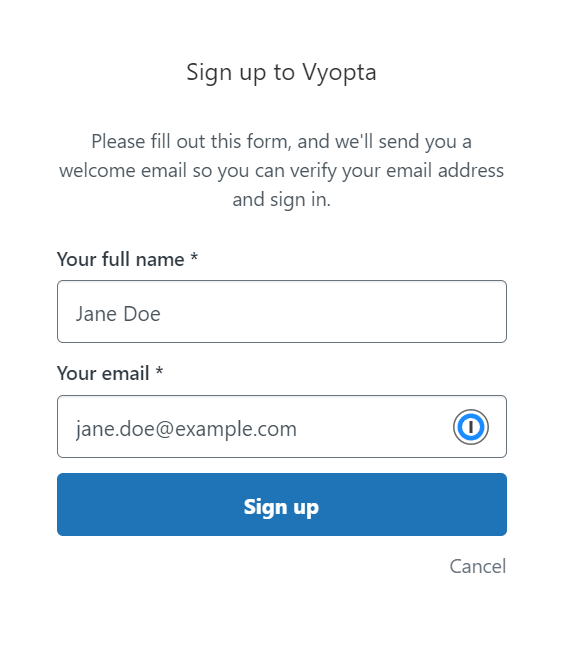 Step 4 - A verification email will be sent. Once received, click on the link to validate the account.