On April 23rd, a new breaking change was introduced by Cisco that has restricted the use of the new Cisco API to only be accessible to org administrators.
You can view the change log here.
https://developer.webex.com/docs/api/changelog
How can I fix this issue?
In the Vyopta Admin Portal, select your CISCO WEBEX collection in the Infrastructure section. Click on the pencil (edit) icon to open the CISCO WEBEX collection for your account.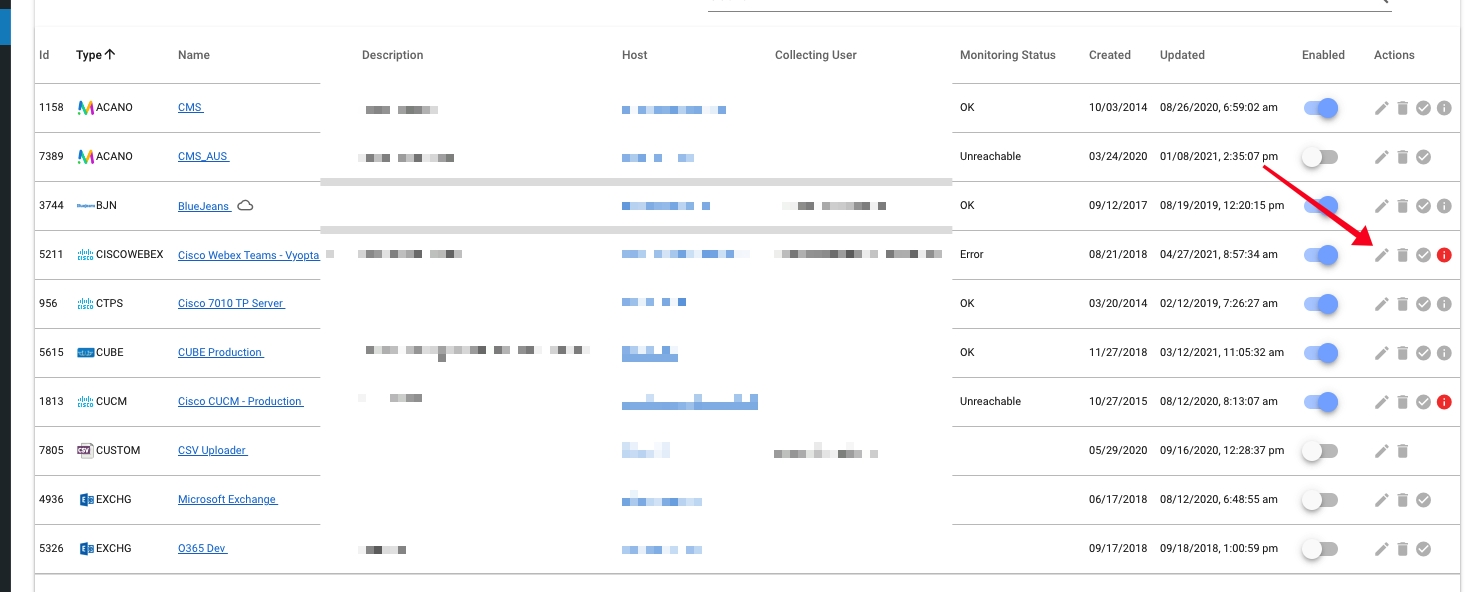 Once you have opened the edit screen, please open the section called "Cisco Webex Authorization", and then click on the button "Click to Authorize"

Once you click on the button, you will be taken to Cisco's Control Hub, where you can reauthorize with an account that has full admin access to your Control Hub
Once you have re-authenticated using an admin account, your Webex Collection should resume again in approximately 30 minutes (time is required for Cisco to re-provision your API access to your admin account)
If you do not see the Cisco Webex Authorization section, that indicates you are using our Legacy PDA collection, and as a customer, you are not impacted with this breaking change from Cisco.
If you need further assistance, please open a support ticket and our Support Team will be happy to assist you further.